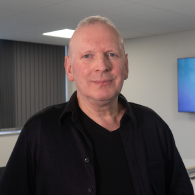 Independent Governor since 14 October 2020 to 13 October 2024.
Andy teaches Performing Arts at the College for three days each week. In addition, he is a Freelance Performing Arts/Arts Education specialist and works throughout the UK and Europe.
Andy was the CEO for the Anna Scher Theatre London, from 2000 to 2005 and he sits on various boards and
advisory panels in the UK.
He became a Governor because he wants to fully understand the mechanisms, working practices and policies of West Thames College. He is genuinely interested in education and the forum for quality enhancement.
His hobbies and interests include international travel, all types of theatre and performance, 18th century literature and new writing.