Level 3 Courses – Thursday 13 August
Level 2 Courses – Thursday 20 August
Dear student
I do hope that you and your family are well.

I appreciate that since face-to-face teaching stopped for you in March, this period of time has been challenging in many respects, not least because you were denied the opportunity to sit your final examinations and/or assessments. However, as you know, we have provided centre assessed grades to the various awarding organisations (also known as examination boards) and they will be using these submissions, alongside national data to produce a series of final calculated grades for you.

Our centre assessed grades were agreed internally after a rigorous quality assurance process and so they are not the sole responsibility of any individual teacher. The standardisation model developed by Ofqual is statistical and may not reflect the grades that we submitted to the boards. Please note, however, that the process is consistent with the grades awarded to other cohorts in previous years and this is considered to be the fairest way of awarding final grades this year. This means the grades you receive this year will carry the same value as any other year, so you can compete on a level playing field with students from previous and future years.
Arrangements for Results Days - Thursday 13 August (Level 3)
Thursday 20 August (Level 2)
Due to the social distancing requirements and the need to avoid unnecessary travel and large numbers of people on the College site, we have decided to issue your results by email to your College email account. This may be accessed via the link at the foot of the home page of the College website. Look out for a reminder by text message a day or two before results are released. If you are unable to login to your College email account or require help and support with this, please contact our dedicated Student IT Helpdesk on 020 8326 2326 Monday to Friday between 9:30am and 3:30pm.
Appeals
The appeals process under the Extraordinary Regulatory Framework in place for Summer 2020 is as follows.

You are not able to appeal the calculated grade that you have been given on the basis that you believe that you would have achieved a higher grade. Appeals can only be made for the following three very limited reasons:
Where the College notifies Ofqual that it has made a mistake when submitting the centre assessed grades.
Where the College believes that an awarding organisation has made an error when calculating, assigning or communicating a grade.
Where a student has evidence that the grading could be incorrect because of discrimination or bias.
For students who may be unhappy with their calculated grades for a GCSE English and/or Maths qualification, there will be an opportunity to sit exams later in the autumn term. Please note that we may not be able to offer all exams.
Centre Assessed Grades
Once the final calculated grades are published, we will be comparing these to the centre assessed grades that we submitted to the awarding organisations. Should staff at College consider that there are reasons for making an appeal, either for a subject or an individual student (reasons 1 or 2 above), then the College will process an appeal.
If you consider that there are grounds for an appeal under reason 3, then you may request information from the College by contacting our Exams Office. Email This email address is being protected from spambots. You need JavaScript enabled to view it. or phone 020 8326 2000 and ask to speak to the Exams team. Your request will be considered as soon as possible after the publication of results.

If you still have concerns or questions about your grades and require further information on the appeals process, please refer to the latest full Ofqual guidance.
Next Steps
As I said in an earlier communication on our website, we are very proud of the efforts our students and teaching staff have put into continuing learning and developing students' knowledge during this difficult time. The overriding priority at this stage of your education is ensuring that you can move on to the next stage of your education or employment. This remains our primary consideration and whatever your final calculated grades, members of staff will be available to support you with your next steps. Our main enrolment is underway so if you require information, help or guidance with next steps please either come into the College to enrol or contact:

The Information Centre
Phone: 020 8326 2020
Email: This email address is being protected from spambots. You need JavaScript enabled to view it.

Take care and stay safe.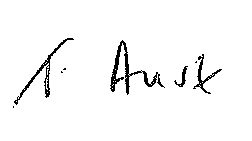 Tracy Aust
Principal – West Thames College