10 West Thames College Aviation students attended the National Work Experience Week organised by British Airways on the 16th October 2017.

The group of students along with their lecturers enjoyed a guided tour of the BA operations at Heathrow Terminal 5. The tour was conducted by four experienced members of the BA operations team, Laurie Keita, Dean Hughes, Karl Verspyck and Samantha Mcgrane, to whom we are very thankful for the time and in-depth explanation and analysis of airport operations.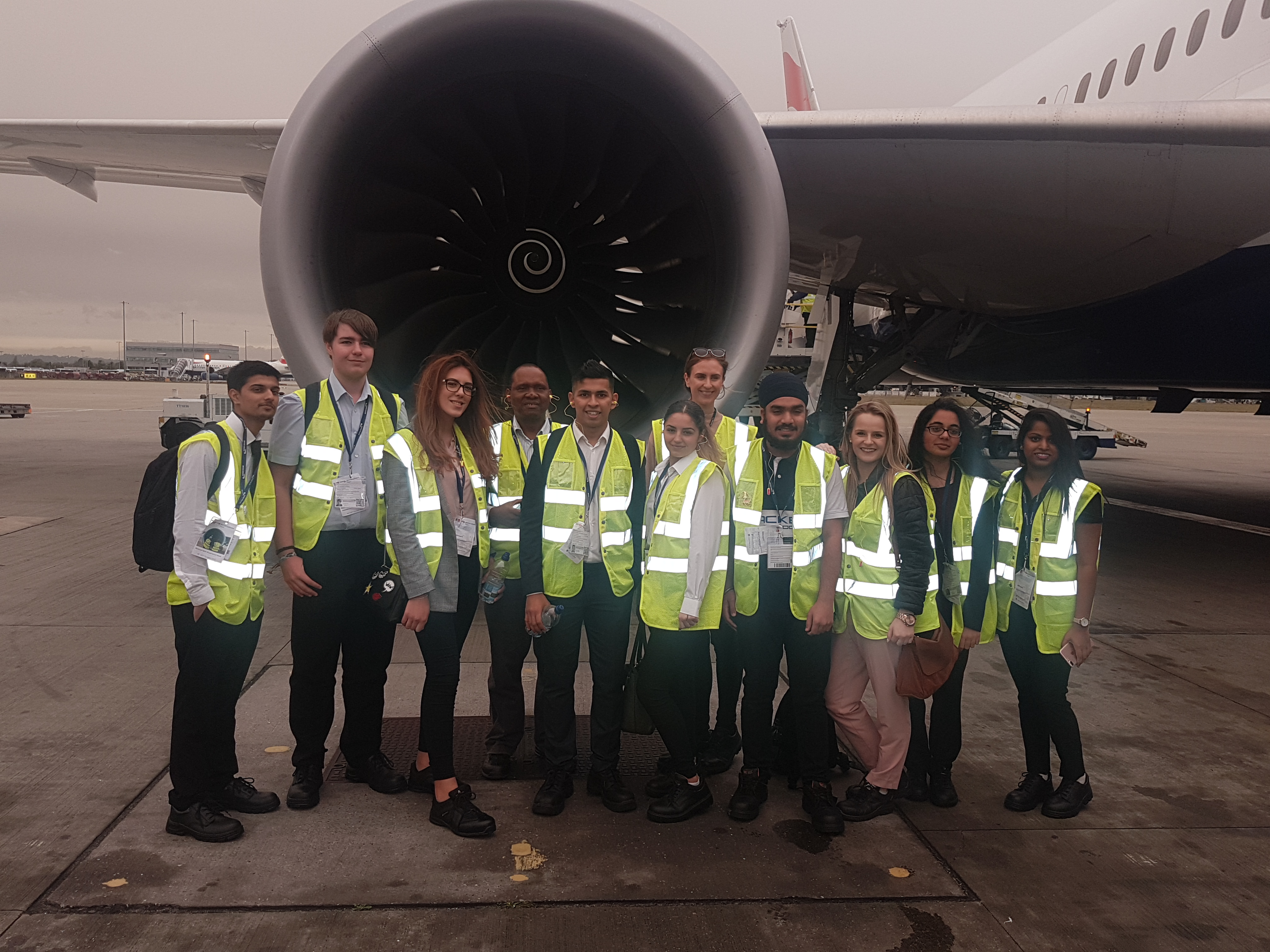 Aviation students and their lecturers posing alongside a Boeing 787 at Heathrow Terminal 5
Students thoroughly enjoyed having the opportunity to observe apron/ramp operations live; witness passenger screening, aircrafts guided to gates, push backs and in particular, having the chance to board a Boeing 787 that was under preparation for a flight to New Orleans.

"The tour was an amazing experience and boarding the Boeing 787 was fantastic", said student Helder. While student Leander commented, "the tour was very informative and we are very grateful to the BA representatives".

"We were lucky enough to take part in a question and answer session with employees, current apprenticeship students and the New Orleans flight crew which was an added bonus to the tour", explained Student Learning Advisor Anamaria Busic.

If you are interetsted in a career in the Travel and Tourism industry please visit our course explorer to find out about our range of courses and apprenticeships.