Hundreds of job seekers were interviewed at Aspire whilst many more had the opportunity to speak to over fifty employers, helping them to hone their CV and try out new skills.
The college hosted one of the biggest recruitment events in the borough on Friday 23 March. Aspire had a huge turnout, with an estimated 2000 people turning up to meet top employers and careers advisers. Firms including Hewlett Packard, Epson, Panalpina, Otis Lifts, British Airways and London Heathrow were in attendance and met hundreds of potential employees.

This was a great opportunity for students at the college and visitors to talk to all the various companies and see what job opportunities are available and what employers are looking for. Throughout the day 138 job conversations took place with representatives from the NHS, whilst Panalpina UK expect to be able to fill 8 Apprenticeship vacancies.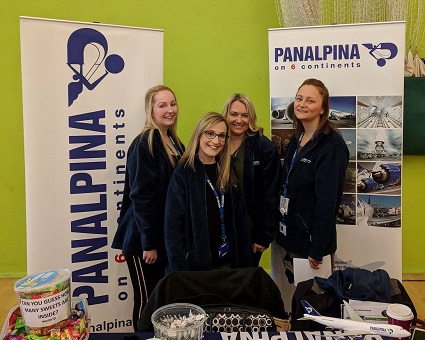 Laura Atkins, HR Manager with logistics firm Panalpina UK, said, "We have had a fantastic time at Aspire. We met some great people and some potential employees, who took great interest in Panalpina and the roles available."
Stacey of Epson UK agreed that, "It was a genuinely inspirational event. Great to see young people well prepared, bringing along their CV's and eager to join the employment work force."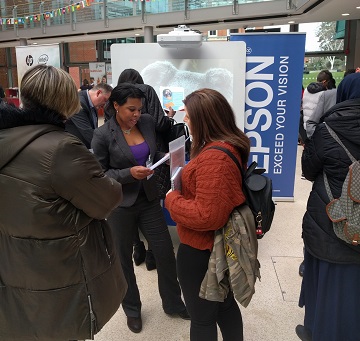 Attendees were also able to get involved in a whole host of activities, and live entertainment and coverage of the event was provided by Westside Radio.
Local MP for Feltham and Heston, Seema Malhotra opened the event with a short speech to the employers attending. The event was brought to a close by Local MP for Brentford & Isleworth Ruth Cadbury.

With the event having such a great turnout we can't wait to do it all over again. You can find out more about Aspire and the day itself across our Facebook, Twitter and Instagram accounts.