Students and staff at took part in a celebration of cultural diversity this week, as the college held the "Commonwealth Big Lunch."
The event was attended by Maria Pedro DL, Representative Deputy Lieutenant for the London Borough of Hounslow, who described the event as "A wonderfully joyous and vibrant occasion clearly really enjoyed by the students and staff."

During the lunch time event students displayed impressive art work which showcased their own cultural background and joined in activities which included flag face painting and badge making, along with a multi-cultural fashion show.

In addition to sampling food made by students and staff, those present were able to enjoy African and Caribbean food from Mama Cook Restaurant of Feltham. Hounslow based Yalla Beirut provided those present with a taste of Lebanese cuisine, celebrating the fact that West Thames College's student body represents not just the Commonwealth but the world!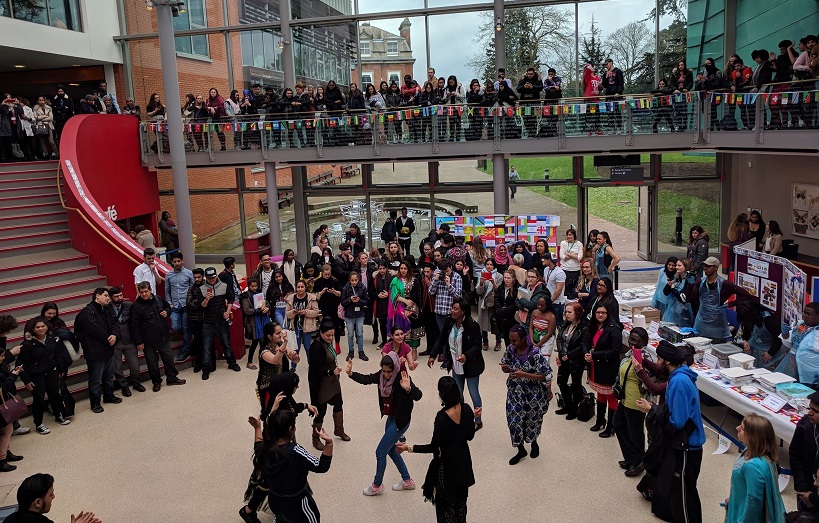 Student Experience Manager, Samantha Louisy, explained how the lunch was part of a series of themed events and presentations to raise awareness among staff and students of the college's rich cultural diversity, which extends across the communities of Isleworth, Feltham and beyond.

The displays of traditional dancing and national costumes, provided by students were superb and best summed up by college student Simran who said, "It was so good. It was an amazing event, I'm so glad that I took part in the fashion parade and dance, to help celebrate and share my culture. I hope to take part in the next event."