Twenty three students from HNC Production Media Makeup and HND Specialist Makeup presented a lively and vibrant performance, in front of family, friends, former students and industry specialists.
"Living Art" was inspired by the universal art themes of historical portraiture, the natural and un-natural world, city life, literary subjects, war and death and culture traits.

Using these as a starting point, students developed their own interpretation, drawing on artists' catalogues of works alongside their own memory and identity to create a final design. The wide range of themes allowed each student to follow a personal journey to reach their final expression.

The fantastic designs created by students amazed the audience as models paraded down the red carpet, watched closely by freelance film and TV hair and makeup artists Sam Smart, Ami Derees, Denise Delaney, Maureen McGill, Shelagh Wells, Marta Wozniac and Clare Davey.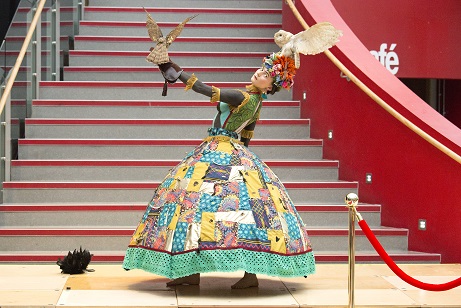 The show was also attended by TV and film hair and makeup designer Kate Benton, the founder of Pam Makeup store, which caters specifically for the media makeup industry. Prizes for outstanding students were donated and presented by Tanya Noor, Wig and Makeup Supervisor for The Phantom of the Opera and a co-founder of Get-Set-Go-Bags.

Students receiving prizes for continued outstanding work, which included work experience opportunities on two West End shows and with a period television drama were: Sian Heggie, Olivia Fleetwood, Sarah Newman, Tymarah Shand, Courtney Marchant, Alix Brewer, Sarah Newman and Leah Mann (HND Second Year), Kelly Johnson (HNC) and Saule Ramancauskaite (HND First Year).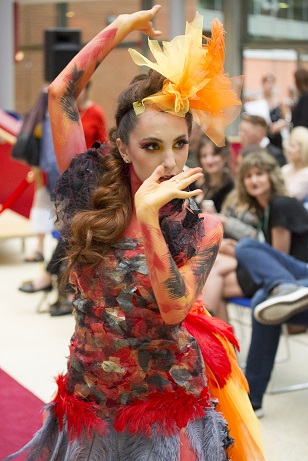 Prizes of Get-Set-Go-Bags, recognising the consistency of work whilst studying, were also awarded to Dominika Wudzinska, Nora Orthofer and Charlotte Zammit.

"Living Art" was presented by West Thames College manager Pauline Hudson, with sound production by Jules Shapter and behind the scenes organisation by lecturers Fiona Heath, Suki Miles and Emma Croombs. The invite and programme for the evening were designed by the students and special thanks went to Sian Heggie and Alix Brewer, Student Team Leaders, for organising the programme and liaising with staff on production of the show.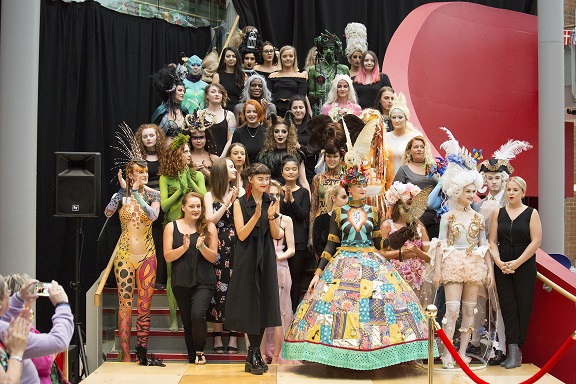 The photographer for the event was West Thames College's Brian Casteldine. The show was captured by videographer Simona Zinevičiūtė and will soon be available on the college website, twitter and Instagram feeds at www.instagram.com/westthames_specialistmakeup and www.instagram.com/west_thames