On Wednesday 27 June the college celebrated the graduation of its HNC/HND students at the Higher Education Awards Ceremony.
This was a great opportunity to recognise the hard work of all our students across our Higher Education (HE) courses. The ceremony was led by Katrin Lehmann, Executive Director Curriculum, with special guest speaker Spencer Garrison a.k.a DJ Mista Geo from Westside Radio. Graduation scrolls were presented by Andrew Ward from the board of governors.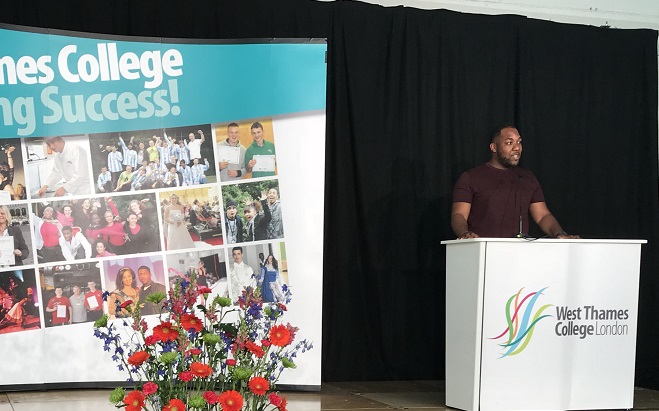 Many of our HE students will be going to the next step in their education, going onto complete a degree at University. Seven of our Creative Media Production, HND students will be taking this step and attending University of West London to study Film Production. They will be doing the one year top up at University to convert the HND into a BA or BSc.

A large number of our students are moving on into the workplace to embark on a new career, using the skills and knowledge they have gained while studying at the college.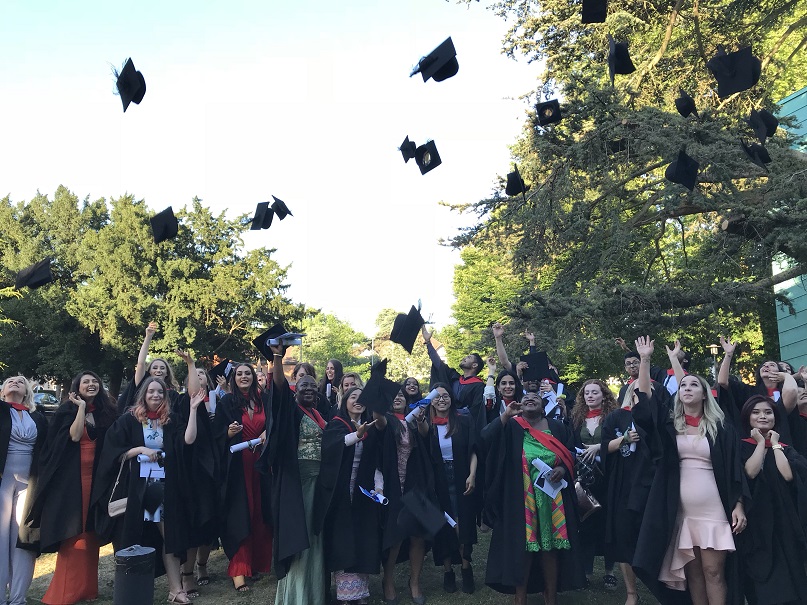 We would like to wish all the students the best of luck in their next step, and a massive congratulations with all the hard work and effort that has been put in.

If you're interested in one of our many HE courses and want to see how they could help you to make that next step in your career or towards university, you can speak to our friendly team at the Information Centre and our careers advisors.