On Thursday 5 July the annual Student Award Ceremony was held at the Isleworth campus.
This truly uplifting and memorable evening celebrates the amazing achievements of some of our students. These students may have gone that extra mile to achieve success, may have overcome difficulties and challenges, may have gone out of their way to help others but all of them stand out from the crowd and deserve recognition for their hard work and for making West Thames College such a vibrant and successful college.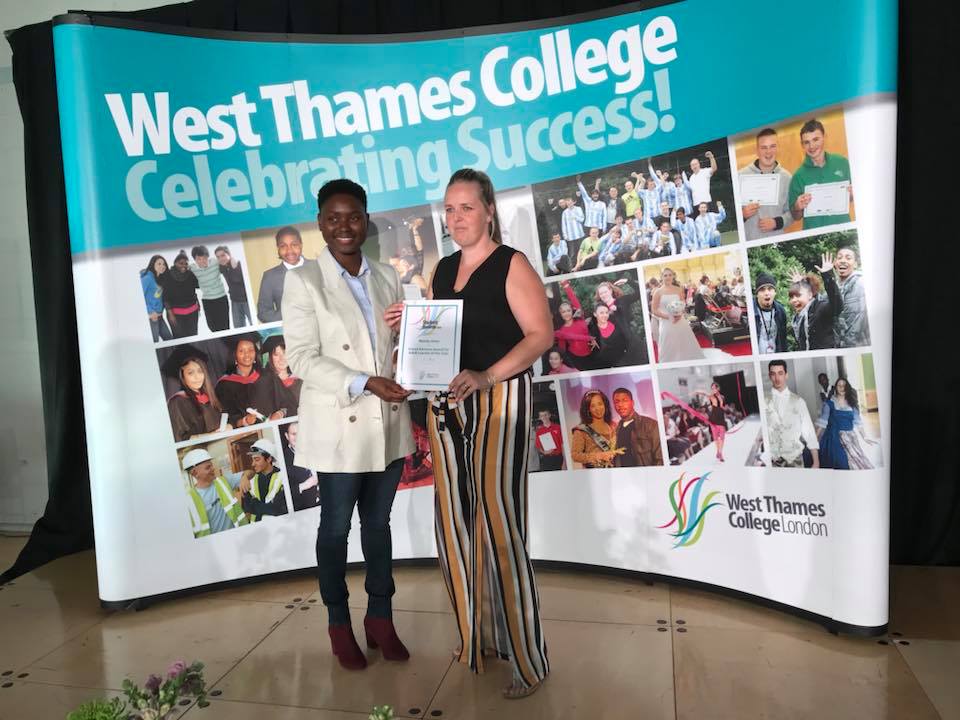 We were delighted to welcome former student Sabina Enu-Kwesi, who gave an inspirational speech about her journey from West Thames College apprentice to Otis Engineering employee and who helped present the awards to our students.
The Mayor of Hounslow, Councillor Samia Chaudary, also attended the ceremony and assisted by presenting the trophies to our three overall winners. Business student and SU President Punit Chandrakant was awarded the Contribution to the College Award, ESOL Threshold student Jamal Kohistani received the Determination Award, and Travel & Tourism student Daiana Mora received the Academic Achievement Award.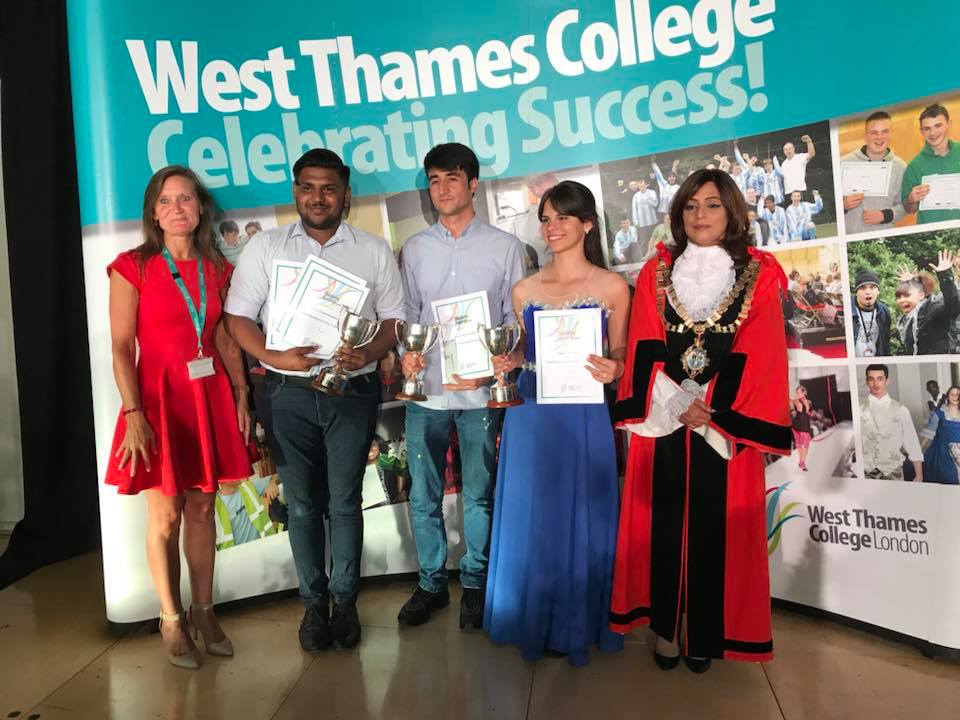 A huge thank you to all our sponsors: Aramark, The British Army, Dennis Williams Hair & Beauty Supplies, The Institution of Engineering and Technology, London Heathrow, Premier Inn and the Rotary Club of Hounslow. Thank you to Florist Manor Flowers at Capel Manor College for providing the floral display.
Congratulations to all our students for the hard work and effort they have put in throughout the year.