Throughout October our students have been celebrating Black History Month. The Student Experience team have put on a number of events to highlight and celebrate the month, along with a number of guest speakers, who have given talks to the students.
The main event of the month was the celebration of carnival culture. Students came together to celebrate the carnival spirit with a live steel drum performance, dancers, and the prince of UK Soca, DJ Martin Jay providing the music.

This was an opportunity for students to experience the atmosphere of carnival, learn about what it represents and how it has grown over the years. Students were also able to sample traditional Caribbean food.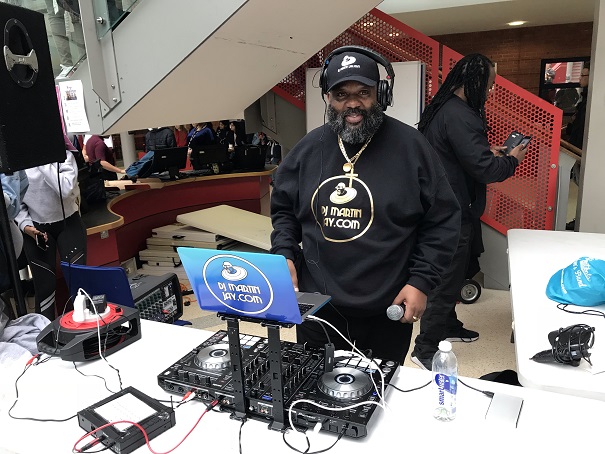 DJ Martin Jay the UK Prince of Soca
Natasha Trent, director and founder of FI:SH, delivered a workshop at the college, and attended the carnival celebration. She praised the event, saying:
"The carnival main event day was spectacular. From the food to the music to the atmosphere. It was heart-warming to see the students enjoy the grand display of carnival. The West Thames College BHM celebration could be used as a blueprint for other schools and colleges and should be continued for future years."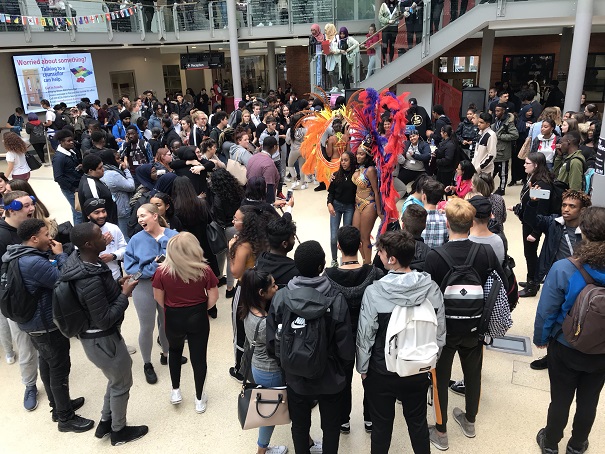 Follow the college and the Student Experience team on Facebook and Instagram to see more photos and videos of the various events during the month:

West Thames College Facebook: www.facebook.com/WestThamesCollege/

Instagram: @west_thames

Student Experience Facebook: www.facebook.com/West-Thames-College-Student-Experience

Instagram: @wtc_studentexp