Dakshin Wickramasinghe, ages 20 from Isleworth, was celebrating after receiving outstanding A Level results of BBB in Biology, Chemistry and Physics. Dakshin is now awaiting an offer from St Georges University where he plans to study Biomedical Science.
When asked what helped him to succeed, he replied, "The college has great resources and we went on many trips throughout the year that gave me a better understanding of what I was learning in the classroom."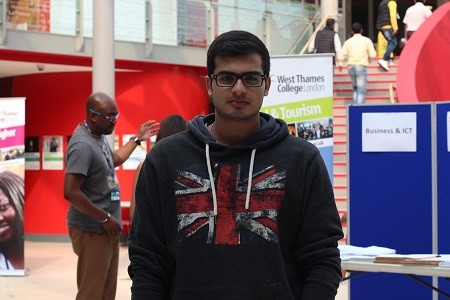 Jamil Dowling, aged 19 from Uxbridge, also collected his A Level results today and was pleased with his B in Biology and C in Chemistry, securing his place at Bristol University where he will study Veterinary Medicine. "I would like to thank West Thames College for believing in me and giving me the opportunity to retake my GCSEs while studying my A Levels. The level of support and understanding I have received from my teachers has been great."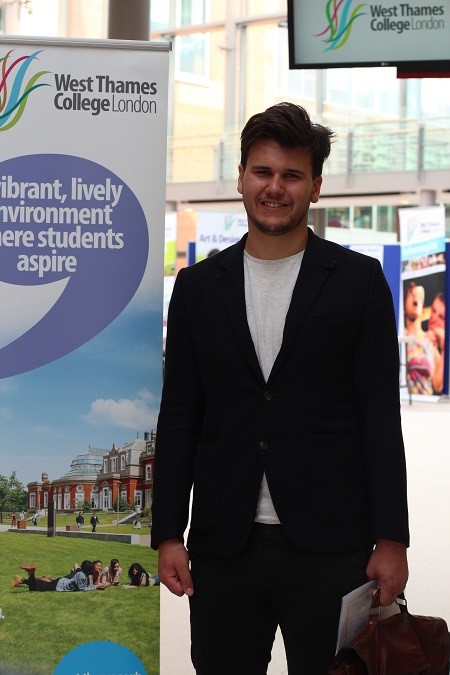 Tracy Aust, Principal, said, "I'm so proud of how hard our staff and students have worked this year and these A Level and BTEC results sum up how much effort has gone into this year's studies."
BTECs are work related qualifications designed to meet the needs of employers, and are suitable for students planning to enter the workforce or to continue their studies. Many West Thames College students study for the BTEC Extended Diploma at Level 3, a two-year course which is equivalent to three A Levels and enables students to progress to university.
Saher Bhatti, aged 18 from Hounslow, was ecstatic with the Distinction* Distinction* Distinction grades she achieved in her BTEC in Applied Science. She has been made an unconditional offer by St Georges University to study Diagnostic Radiography. "I am so relieved", she said, "It has been a full-on two years of hard work and late night studying, but it has all been worth it."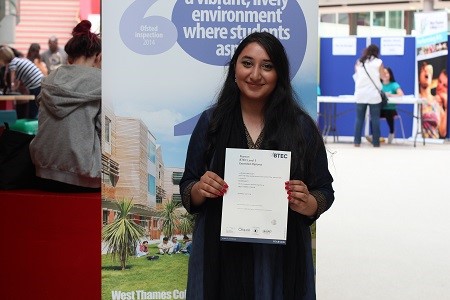 Kuljeet Phull, aged 18 from Hounslow, studied a BTEC in Manufacturing Engineering at the West Thames College Skills + Logistics Centre and was today awarded a triple Distinction. Kuljeet is now looking to start a Higher Apprenticeship in Engineering. "I decided to look for a Higher Apprenticeship rather than applying for university as I feel a combination of a degree and work experience will improve my job prospects."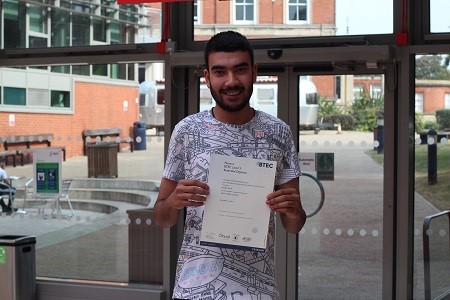 Jason Costa, ages 18 from Hounslow, was overjoyed after receiving a Distinction grade in his BTEC in Animation and Games Design. His excellent result has secured his place at Hertfordshire University where he will study Animation and Modelling this September. When asked how he would sum up his time at West Thames College, he replied, "The facilities compared to what I would have had at my sixth form are fantastic and it's been great learning from teachers who have actually worked in the industry."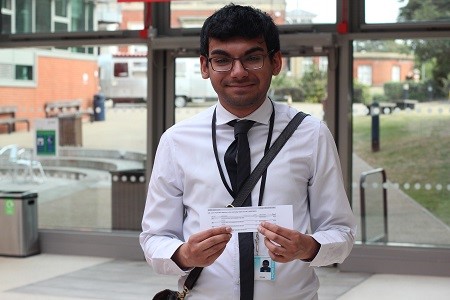 If you would like more information on any of our courses or apprenticeships, please see go to the website west-thames.ac.uk or contact the Information Centre on 0208 326 2020.