While the sun may not have been shining on Wednesday, people were certainly smiling when they left the Aspire Skills Show event.
We welcomed over 100 school children, jobseekers and our own students to meet employers in the new Logistics Centre and receive valuable careers and apprenticeship advice. Visitors were shown the new workshops and, although the fittings are yet to be installed, the scale and features which are already in place make it easy to imagine how impressive the new facilities will be.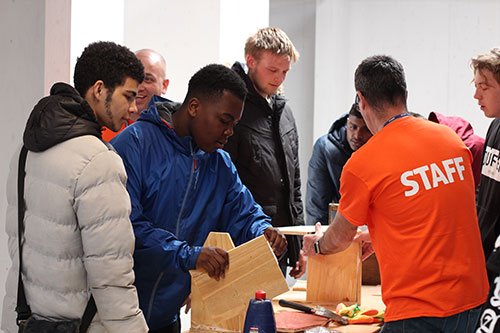 West Thames college staff delivered a range of activities to give students a taster of the courses on offer. In addition to painting, carpentry, and motor vehicle maintenance tasks, students were also able to connect cables and see 3D printing in action. Catering staff and students not only worked with students to make chocolate mousse, they also served a selection of lunch choices for all our visitors.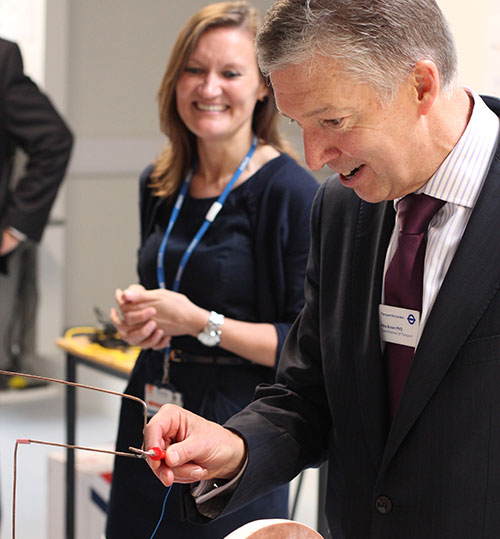 A number of high profile guests joined throughout the day. Transport for London Commissioner Mike Brown commented on the need for high quality vocational education. He gamely accepted the Travel and Tourism challenge to correctly place cities around the world, managing to get onto the leader board. However his score was roundly beaten by several students. John Holland-Kaye, CEO of Heathrow Airport, spoke to students and staff about local job and apprenticeship opportunities at the airport, bringing the day to a close.