The visit focussed on best practice with the Principals touring the centre, meeting students, lecturers and Apprenticeship assessors to observe teaching and learning in action.
The Principals enjoyed the tour of the college's newly built construction, plumbing, data cabling workshops and the fully operational logistics warehouse thoroughly. The progression of young people, including through Apprenticeship routes, into jobs serving local skills needs aligned with work with local employers such as Heathrow were key topics. Comparisons and contrasts were made between the UK and Belgian further and technical education systems with ideas on different approaches to delivery exchanged also.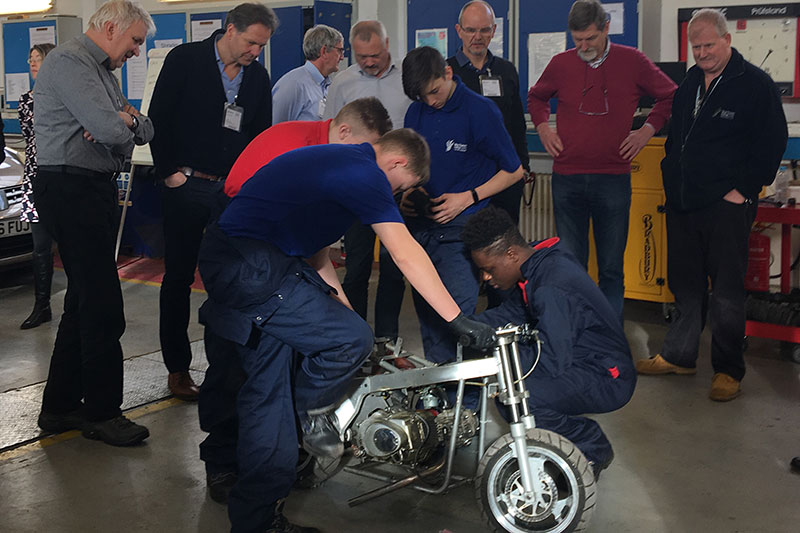 West Thames College Motor Vehicle students enjoyed demonstrating their skills to the Belgian principals.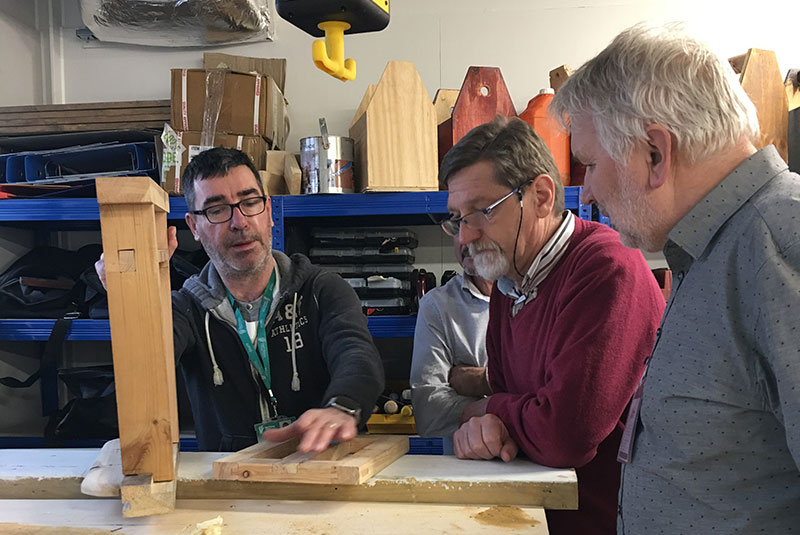 Construction lecturer Chris Larkin shared best practice with two Belgian principals.
Beverley McGuire, Director the Skills + Logistics Centre said it had been an excellent visit.
"It was a pleasure to welcome our Belgian visitors and talk to them about our apprenticeship programmes and vocational training for local skills needs," she said.
"It was an excellent opportunity to discuss the different ways we teach and share best practice in both countries. They were very impressed with the college and enjoyed touring all our state-of-the-art specialist training areas."