Will Manning, one of the top radio presenters in the UK was at West Thames College to speak to media students this week.
Gifted with an incredible personality and engaging radio and television presentation skills, Will spoke very passionately about his work at Capital Radio. Will currently presents the Drive-time Show on Capital Radio from 4-7 pm from Monday to Saturday. "I love my job at Capital Radio and I have a fantastic team behind me from the studio producers, programming directors to the online team. We all pull together to make the final package online and on air".

He also told the students how he got interested in media especially radio and television at the age of 10. After his GCSEs he went on to study a media course, and from there things just took off.

Before Capital Radio, Will presented the Weekend and Evening shows at KISS 100 for three years. In addition to his Drive-time show at Capital Radio, Will recently got his Television break and is now presenting the current Britain's Got Talent online series.

Will advised students to believe in themselves and be nice to people on their way up. "Never think you are too good for something, say yes a lot even when it's free work at first, and set yourself a goal – believe that it could happen and it probably will", he advised.

"It was fantastic to listen to Will Manning in person, and I have learnt a lot from his talk. I listen to his radio shows, especially when he sits-in for the Capital Radio Breakfast Show. He is funny and entertaining", said, Ben Edmonds, a Level 2 Media student.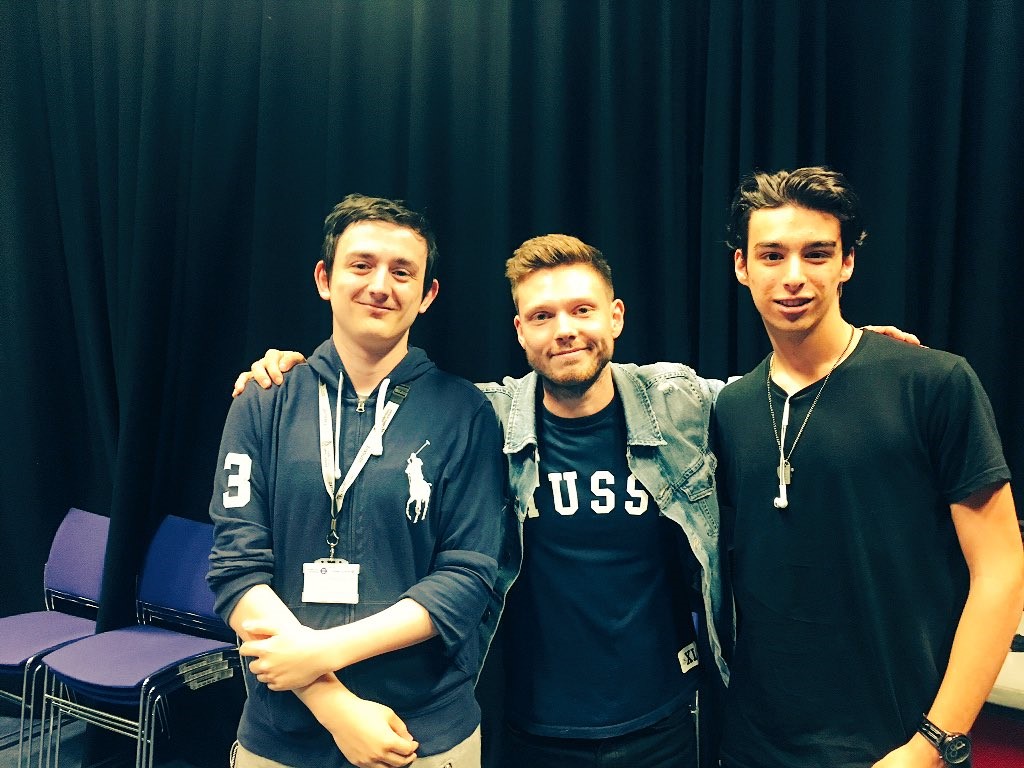 Two star struck students meeting Will Manning