We offer Driver CPC Training courses at our Skills+Logistics Centre, Feltham. Book your place now at the special price of £60 per day, per driver (including upload fee).
The one day course will take place every Wednesday, starting 24 July.
The five day course starts from Monday 15 July.
To book your place on one of these courses, or if you have any questions about the courses, please contact:
This email address is being protected from spambots. You need JavaScript enabled to view it.
You can also find more information about Driver CPC courses on the Logistics Skills Alliance website.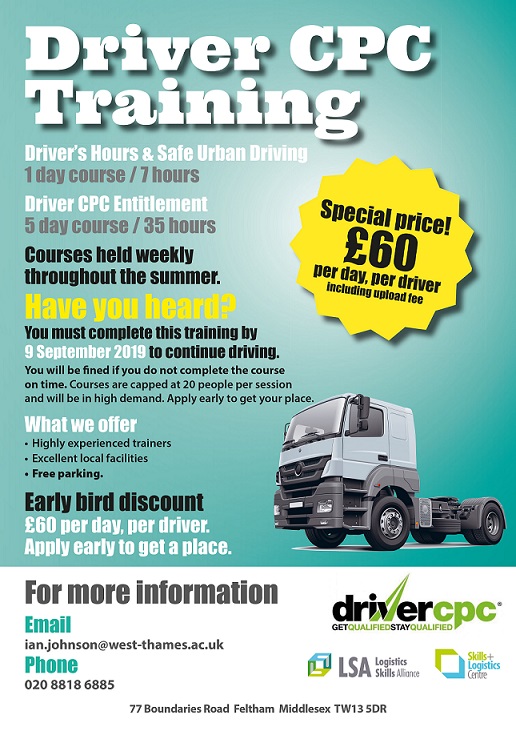 All professional bus, coach and lorry drivers are required to have up-to-date CPC training in order to drive in the UK and Europe. Drivers are required to do 35 hours of training every 5 years to keep your Driver CPC status.*
*If you miss the training deadline, it is illegal to drive professionally and you could be fined up to £1000.
The Skills+Logistics Centre is based in West London, just a short distance from Heathrow. The maps below show how you can find us via public transport and driving.