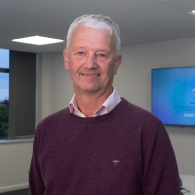 Stuart has been an Independent Governor since 1 August 2022 until 31 July 2025
Stuart is currently an independent business consultant focused on quality of decision making following a 35-year career as a manager in a major international energy company.
Stuart spent 4 years on the Board of the American International School of Lagos; 4 years as Board member of Houston, TX, urban sports charity Mission Squash.
He is keen to have the opportunity to give back to the community using everything he has learnt in a long & fortunate career.
Stuart is a keen competitive squash player. His other hobbies include photography and iOS app programming. He is passionate about the science & psychology of decision making.