Aspire 2019 is an exclusive West Thames College event that goes above and beyond an average careers fair. A range of industry experts from over 25 companies covering a vast array of sectors and invited local schools.
Our industry experts gave students an insight into their chosen industry, the skills and qualifications needed to be a successful candidate, and advice on how to launch their career by developing a deep understanding of how to move from their course to their career.
Highlights from the event included industry insight talks from Canon, NHS, Sky, CPS, EMCOR UK, HP, British Airways and many more. Sky provided a novel industry insight for students by explaining: "In real estate they say location, location, location - in media we say experience, experience, experience." While EMCOR UK, lay emphasis on developing confidence: "What we are afraid of doesn't exist and the only way to conquer fear is to try something new."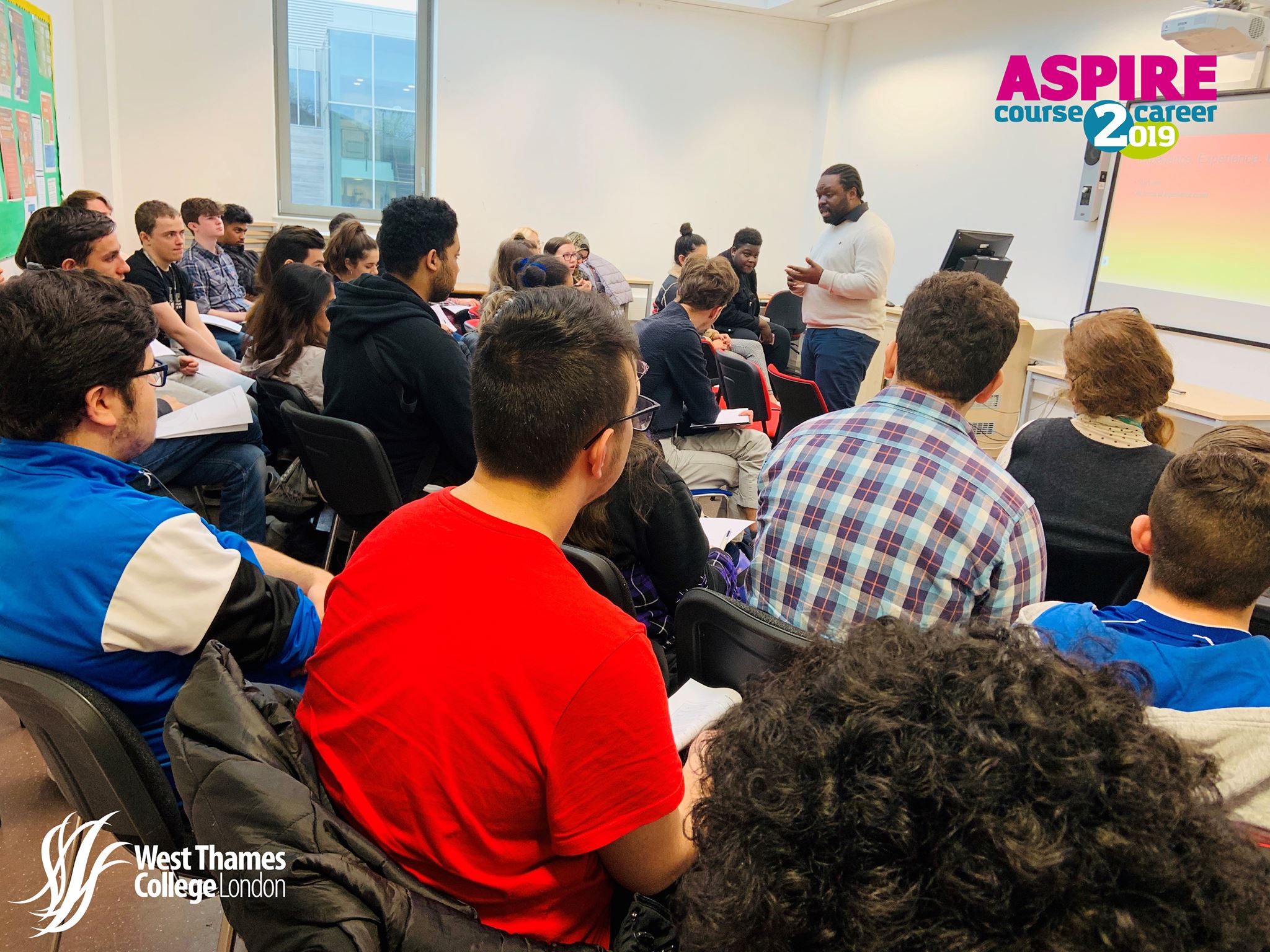 In the latter part of the event, students were given the opportunity to develop essential employability skills through a range of different masterclasses. The CPS gave students a real life example to work on - enabling students to develop their critical thinking skills; Urban Decay gave students a demonstration masterclass on makeup techniques; Unlock Your Sound showed students how to build their own successful brand; whilst Switch Sports engaged students with a hybrid sport activity requiring teamwork, leadership, and communication skills.
Altogether, the event was a great success. Students were able to gain valuable insights whilst developing a range of employability skills such as communication, problem solving, resilience and so much more.

Here's what our industry experts said about Aspire:

"Congratulations for organising such a tremendous event! I'd certainly be happy to speak at ASPIRE 2020" – Paull Scullion (Foreign and Commonwealth Office).

"I am definitely interested in future collaboration, and would be more than happy to take part in mentoring students who are considering a career in media studies, journalism, marketing or e-commerce" – Hala Di-Maio (Stilorama).

West Thames College is proud to put the employability of young people at the heart of everything it does through events like Aspire, building upon the extensive employer links West Thames College already has, and including the expertise and support from our teachers who help students to be ready for the next step in their career. #StartHereGoFar