Every year West Thames College celebrates the achievements of its students who stand out from the crowd.
On the 4th July 2019, the Student Awards ceremony was attended by The Worshipful The Mayor of the London Borough of Hounslow, Councillor Tony Louki, two former alumni, friends and family, college staff, and sponsors including Heathrow, Institute of the Motor Industry, Switch Sports, Crown Prosecution Service, Dennis Williams Ltd, and the Rotary Club of Hounslow.

Former alumni Samuell Benta and Josephine Balfour-Oatts (shown below), shared how they have progressed from West Thames College. Samuell has appeared in EastEnders, Hotel Babylon and Power Rangers Overdrive just to name a few. Josephine was awarded a place at the National Youth Theatre. She is a now a theatre critic for Exeunt Magazine and part of the features team at A Younger Theatre. Both provided inspirational advice to students about following a passion and becoming the best possible version of yourself to succeed.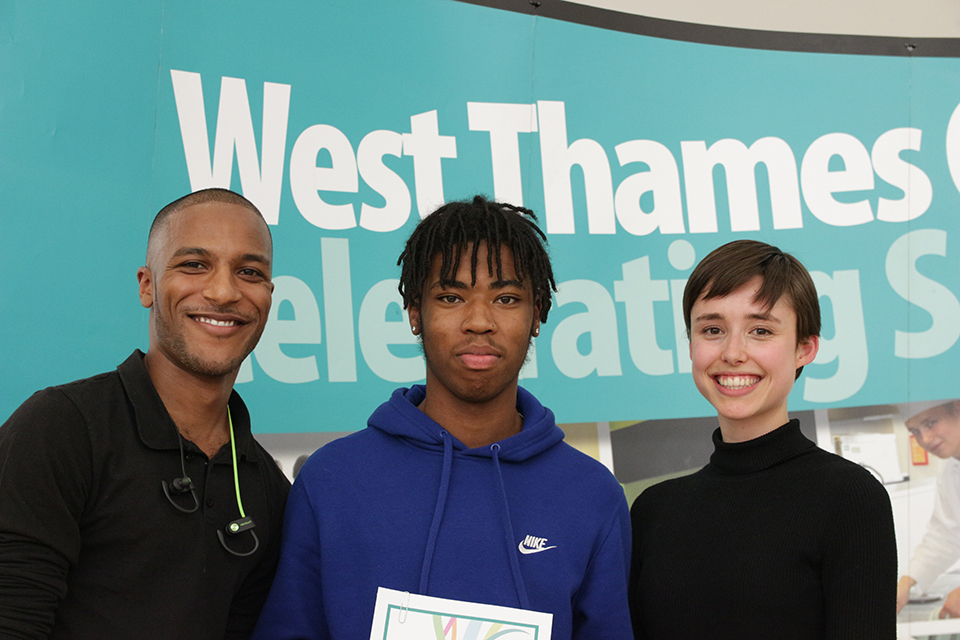 College Directors, alumni, and sponsors presented thirty-one awards in total. At the end of the ceremony, the Principal Tracy Aust presented three special overall awards to recognise individuals who stand out of the crowd in outstanding academic achievements, determination, and contributions to the college. In addition, overall award winners have their name engraved onto a special trophy.

Oscar Yong - winner of the overall award of contribution to college participated in several community events such as Leaders Unlocked - looking at knife crime in London, and volunteering for the Association of Colleges Sport National championships. Along with Oscar's contribution to community events, he has achieved distinctions in all modules and acts as an inspirational course representative through supporting his peers.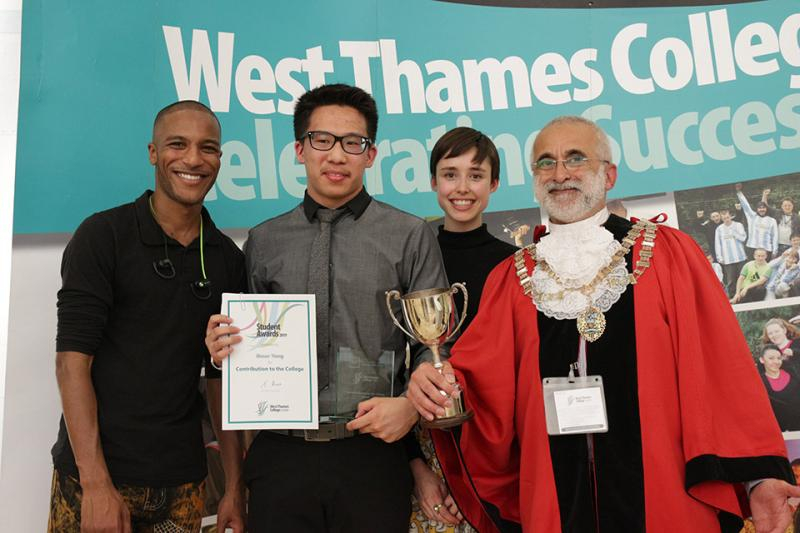 At the end of the ceremony students, guests, and sponsors enjoyed a celebratory reception for photos and networking opportunities. Tracy Aust summed up the event by saying, "the Student Awards Ceremony is one of the highlights of my year. Celebrations such as these make me so proud and remind me why I love working at West Thames College." In addition, Councillor Tony Louki, spoke about his experience of the event, "I was delighted to receive the invitation and even more so to attend. I had a most enjoyable time and it appeared to me that this was also true for other people who were there."
The Student Awards ceremony is a College focal point for celebrating the development and achievements of its students across all subject areas. Students receive exceptional support and encouragement to ensure they #StartHereGoFar. For more information about our courses, please visit here: http://www.west-thames.ac.uk/courses