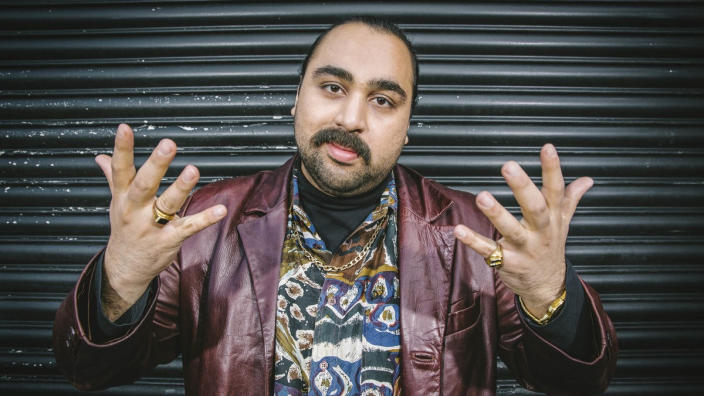 Good luck to former West Thames College student, actor and writer Asim Chaudhry, aka 'Chabuddy G', from BBC's hit TV show People Just Do Nothing whose new feature film People Just Do Nothing: Big in Japan hits the cinemas today.
Asim previously studied Media at West Thames College and we could not be more proud of him for all of his amazing achievements. Asim has received critical acclaim and multiple prestigious nominations and awards since his time with us. He won the RTS award for Best Comedy Male Performance for People Just Do Nothing and was nominated for two BAFTA's in the same category. He also won an international EMMY for Hoff The Record.
Student Ambassador Swati Kirtykumar said about Asim, 'it feels amazing that someone who studied here at West Thames College is now on national TV and has a film out and that the college has given him the opportunity to achieve so much in his career.'
Asim has a few more projects up his sleeve this year. He will also be starring alongside Benedict Cumberbatch in new film biopic Louis Wain and will star in The Sandman for Netflix as the role of Abel. We can't wait to see him in action!
Take your first step towards a successful career in the Media industry by enrolling onto one of our exciting
Media courses
at one of the top 3 colleges in London* so you too can Start Here, and Go Far, just like Asim. Our teachers have real industry experience, and with our state-of-the-art TV and recording studios and Mac suites, what are you waiting for?
*Based on overall performance for students aged 16-18 across all levels 2018-19.