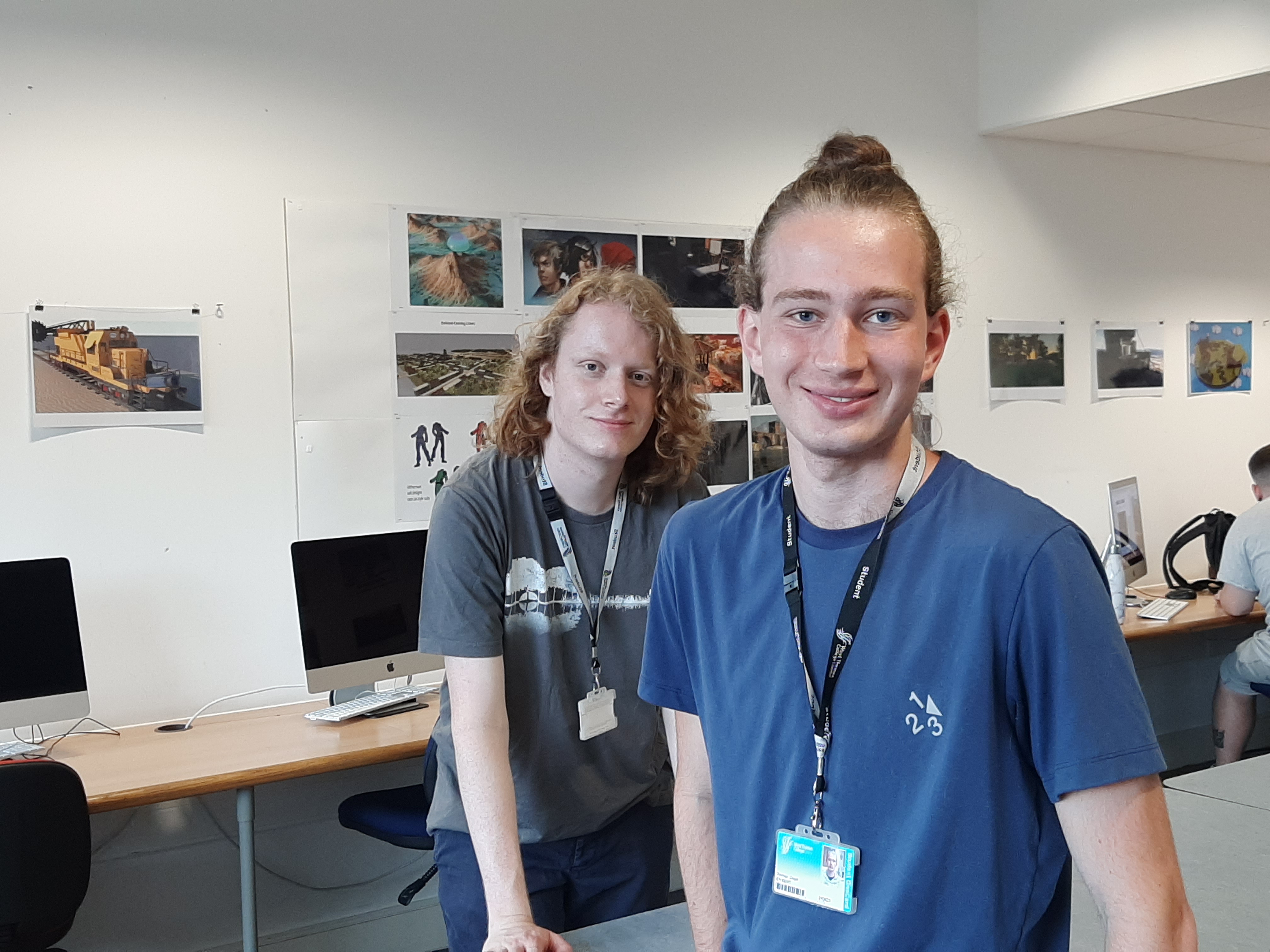 Twin Brothers Thomas and Benjamin Ziegel are celebrating their success in achieving full level 3 qualifications this summer and securing an offer to the University of West London.

The brothers came to West Thames College four years ago through successful partnership with Ambitious College. Ambitious College is an independent specialist day college dedicated to supporting young people with autism, with a campus co-located at West Thames College. This means that as part of their study programme, many of Ambitious College students are able to in-fill to the various vocational pathways that West Thames College offer. This is a very effective model that enables students with autism to get the specialist support they need from Ambitious College, but also develop the skills they need to become more independent by accessing the mainstream curriculum at West Thames College.

Thomas Ziegel started to in-fill to our level 1 Creative design course in 2017-18 whilst still receiving the specialist additional support that he needed, and studying the rest of his programme with Ambitious College. This model was very successful for Thomas and he quickly showed a natural talent for Art and Design. Early in his Art and Design journey, Thomas won a college competition for a brilliant Christmas card design. Thomas went on to steadily make his way up through to level 2 and level 3. This summer he has achieved the level 3 Extended Diploma in Animation and Games Deign and is now progressing to the University of West London - a fantastic achievement.

Benjamin Ziegel who is Thomas's twin brother also came to West Thames College through Ambitious College in 2017. Benjamin's passion was for Music and started to in-fill to our Level 2 Music diploma course. Benjamin also received additional support, and studied the remainder of his programme with Ambitious College. After the level 2 Music Course Benjamin went on to complete our Level 3 in Performing Arts and the Level 3 Extended Diploma in Music, winning him a place at the University of West London.

During his studies, Benjamin has contributed his time and talent to the projects of other students working on cross-college projects. His passion for music really shone through in his work. Benjamin won the 2021 Student of the Year award for Music and Media this summer.

During their time with Ambitious College and West Thames College, both Benjamin and Thomas have worked at consistently very high standards, whilst maintaining excellent attendance and punctuality. Both brothers have overcome personal challenges to achieve this fantastic success. They have been an absolute joy to teach and we wish them the very best for their exciting new university journey.