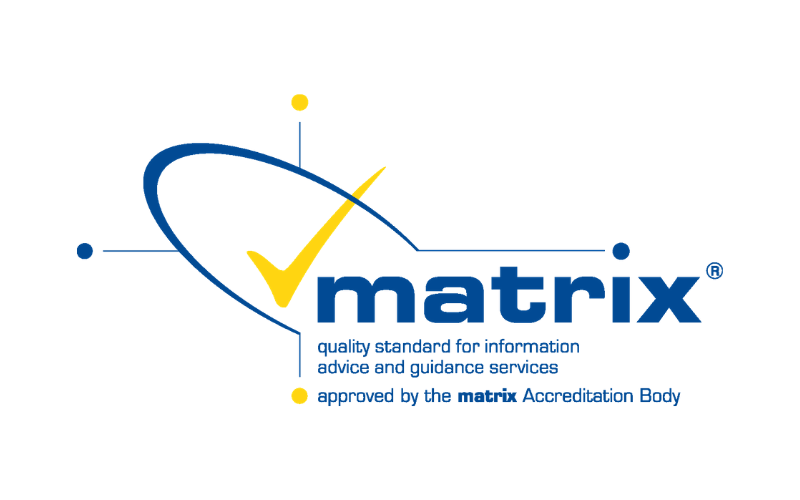 West Thames have successfully maintained the Matrix Standard for providing quality Information, Advice and Guidance (IAG) services to support our students in their choice of career, learning, work and life goals.
Feedback from the Matrix assessor was very positive. He gave recognition to the strong team of staff he spoke to saying the conversations were very purposeful and productive which made his job very easy! The four key strengths identified were:
Staff are confident in raising any issues, concerns or improvement as they have easy access to Senior Managers and Line Managers. This clearly shows there are strong lines of communication and an open door ethos

Communication is good across all areas. Each service has a clear understanding of their role, the purpose of their service and that of the other support services in scope. There is effective signposting which ensures all students get the right support when they need it

Students are clear about the support offered at the college, how to access it and how this can help them ensuring that no student goes without

There are effective planning processes in place and all staff work towards and supports the College aims. This clearly drives improvement
Martina Greeves, Head of Careers & Work Placement at the College who led on the week long assessment internally said: 'It's a great result and brilliant to get recognition for what we do and the positive impact we have on our students.'
The College would like to thank all staff involved and all the hard work they put in day to day to provide this service to our students. The accreditation is a fantastic acknowledgment.
Learn about the support we give to our Students and meet our staff at one of our Open Days
.