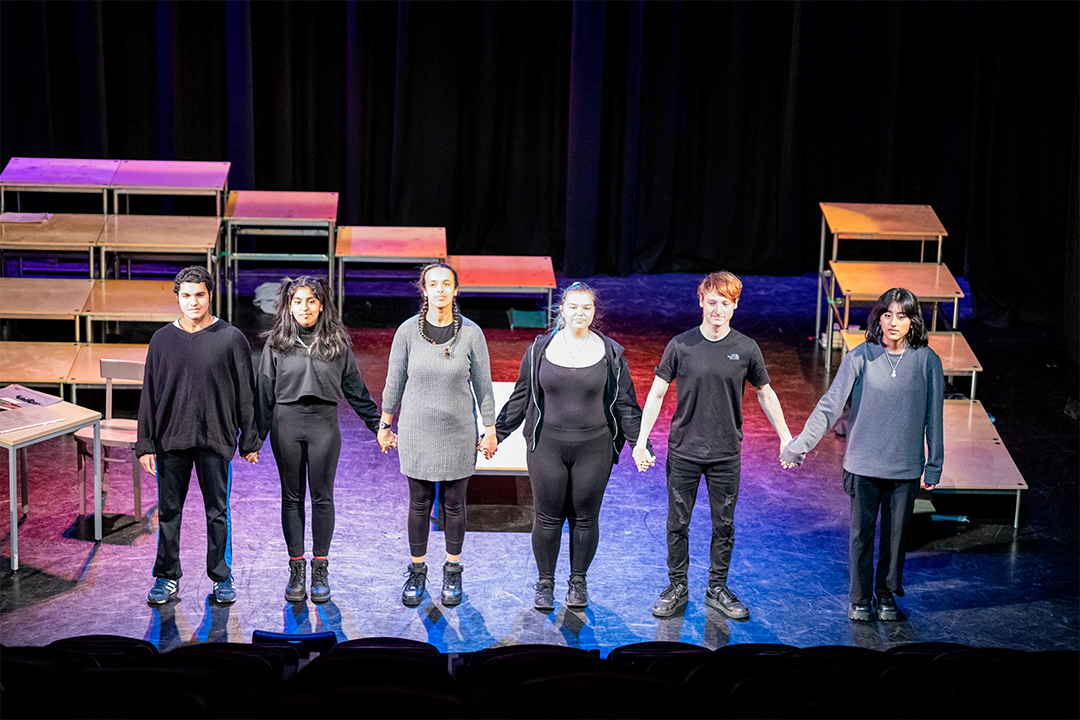 Congratulations to our Level 3, Year 2 Performing Arts students who did two end of term performances of Different Similarities to live audiences in our Endeavour Theatre.
The students have been working on a collection of duologue pieces throughout the term which explore the complexities of relationships, and the joys and sorrows of personal interaction.
The performance captures the lives of twenty-two characters where we see both the chaos and tranquillity of their worlds. The pieces were rehearsed as part of their University of the Arts London submission and will also form the basis of a collaborative project with West Thames College Media students who will adapt some of the pieces for film.
Our students were able to cast the monologues themselves which gave them the chance to debate who was the right fit for each role and also to explore the motives behind each character.
One of the duologues featured; "Two" presents a slice of working-class life in a Northern local pub. Charlotte Beavan and Daniel de la Perrelle who take the lead in this duologue told us that they had spent a lot of time analysing the script, the characters and even their own personal relationships in order to capture the audience.
Charlotte Beavan said, "We weren't able to do any live performances last year due to covid so to be able to finally showcase what we have been working on is very exciting for us all!"
Our previous Performing Arts students have gone on to star in shows such as EastEnders, Britain's Got Talent and The Secret Life of Boys.
Explore our Performing Arts, Media and Music Courses
. Start Here, Go Far.