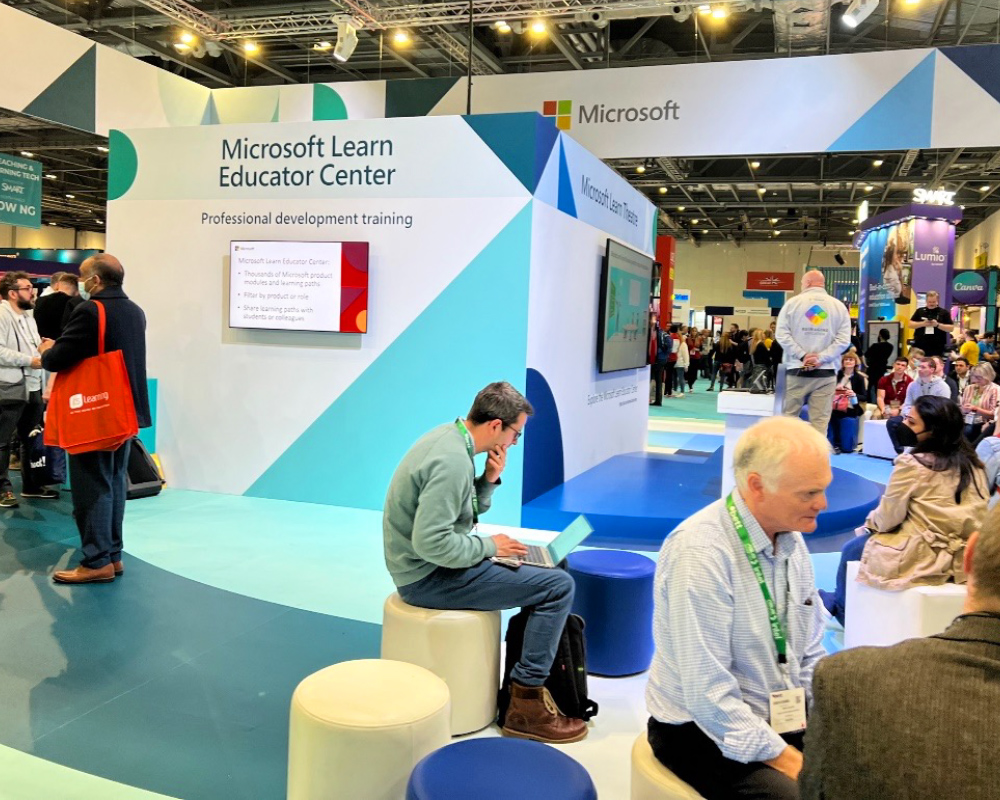 On Wednesday 23th March 2022, 30 BTEC Level 2 and Level 3 Yr. 1 & Yr. 2 ICT students got to explore BETT 2022 Tech Exhibition and what emerging technologies are introduced to education sector.
In the exhibition, students gained a valuable insight into Global industry bodies, associations and international education ministries showcasing best in class EdTech solutions and ICT Programmes from around the world. Students had hands on experience with Microsoft products and a talk from a Microsoft expert about MS Teams and the new features developed to help them learn. There were also stalls for AI Tech, AR Tech, VR and Robotics where students had mini sessions of how to program robots.

The most popular part of the event was the LEGION stall where students had to compete against the time to get on to the leader board. Elias Barakat (BTEC Extended Diploma in Computing Yr.2) completed the challenge and setup a benchmark of 100K+ clicks to beat. This was as much fun to watch as it was to experience! On day one of the exhibition West Thames College name was on the top of the leader board.

Feedback and comments from the students were very positive with all students requesting to have these types of visits more often as this helped them to choose the right path in IT sector.
See Our Computing and ICT Courses Here.