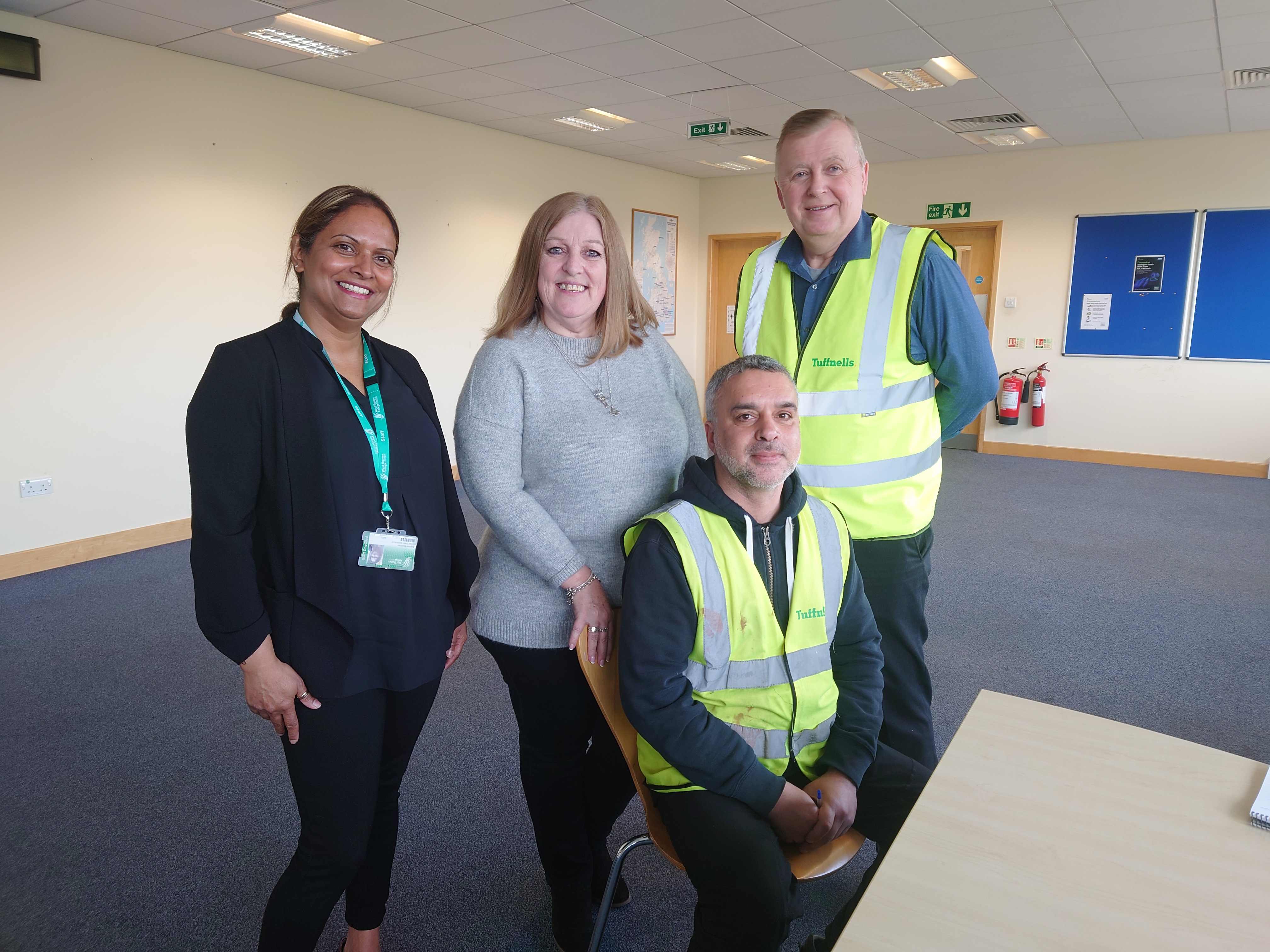 Tuffnells, a courier for large shipments within the UK and abroad, has signed the first candidate for the Department of Education's brand-new Express Logistics Sortation Apprenticeship scheme, here at West Thames College.

West Thames will be working with the Department for work and Pensions (DWP) to offer Sector based work academy programme (SWAP) for Sortation Roles with Tuffnells as the employer.

Each apprentice will receive bespoke training, work experience on site, as well as guaranteed interviews after the completion of the scheme.

This qualification will be invaluable in attracting apprentices to more logistic organisations as well as providing key industry skills to the future workforce; West Thames is pleased to be a part of such a new and dynamic development programme.

Atique Khan (pictured) is one of the first apprentices joining Tufnells, and will commence a twelve-month course within the college. Atique, and all future candidates, will now be able to follow a natural path from sector-based work academy programmes on to apprenticeships in the logistics industry.

Tracy Aust, West Thames College principal, added: "The sortation apprenticeship with the SWAP course forms a seamless stairway into the express logistics sector. We're delighted that Tufnell's have brought on the first candidate in what should develop into something very special for Express Logistics solutions and the next generation workforce."

The college is looking forward to working closely together with Tufnells, welcoming more candidates onto this apprenticeship scheme and will continue to share updates on its progression.