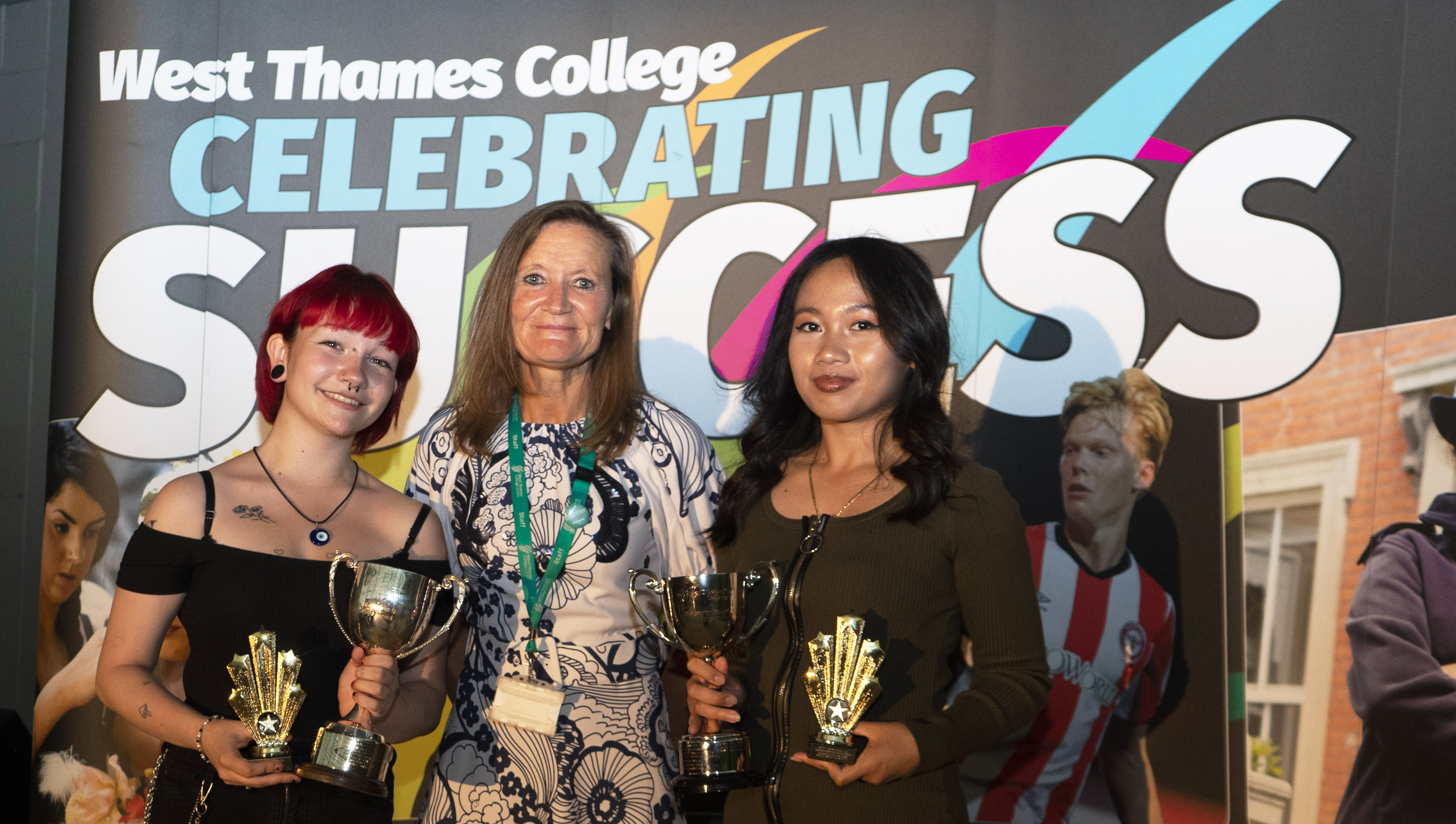 West Thames College recently celebrated the amazing achievements of our students at our Annual Students Awards Ceremony, our first in-person occurrence of this event since 2019.
These awards recognise students who have overcome challenges by going that extra mile in order to achieve success. They also reward those who have gone out of their way to help others succeed.

Alongside students' friends and families, a number of dignitaries were in attendance such as the Mayor of Hounslow, Councillor Raghwinder Siddhu, our MP for Brentford & Isleworth - Ruth Cadbury, our College Governors, and a number of local businesses who continuously support the College. Former alumni Walter Denny, a speaker on the night, shared how he progressed from West Thames College, and how he now supports current students in their own professional journeys.

Special thanks go to our partners who have kindly sponsored awards at the ceremony – Blue Cube, Brentford FC, Dennis Williams Hair & Beauty Supplies, Ellisons, The Hill Group, L'oreal and World Duty Free.

The winners on the night were:
14-16 Award: Warren Storey
Access to Higher Education and Science: Patrick Dela Cruz
Adult Learner of the Year: Hattoon Hasan
Andrew Ward Creative Award: Eliot Caulder
Apprentice of the Year: Kateryna Tkach
Art & Design: Hilda Halada
Beauty Therapy & Hairdressing: Lauren Scott
Beauty Therapy (Adults): Marta Benmakrelouf
Business: Gursimran Singh
Computing & ICT: Dale Rania Jorge
Construction & Building Trades: Eriks Prozitovskis
Contribution to Student Voice: Leo McBirney
Dance, Performing Arts & Makeup: Frankie Rose
Engineering & Motor Vehicle Maintenance: Alban Gjura
English & Maths: Leann Correia
ESOL for Adults: Agata Wajdzik
ESOL Threshold: Soloman Yonas
Health & Care: Ella Gray
Media & Music: Mars Quelch
Partnerships (Adult): Farideh Khalili
Sport & Uniformed Public Services: Myles Sandy De Vicente
Sports Team of the Year Award: SLDD Table Cricket Team
Supported Learning Student of the Year: Andre Akpojaro
Travel, Tourism & Aviation: Rayan Ward
The final three awards were given to the students who have given that little bit extra and also recognised for their efforts across the College. These awards were presented by the Mayor of Hounslow and the winners were:
The Contribution to the College Award: Mars Quelch
The Determination Award: Myles Sandy De Vicente
The Outstanding Academic Achievement Award: Ella Gray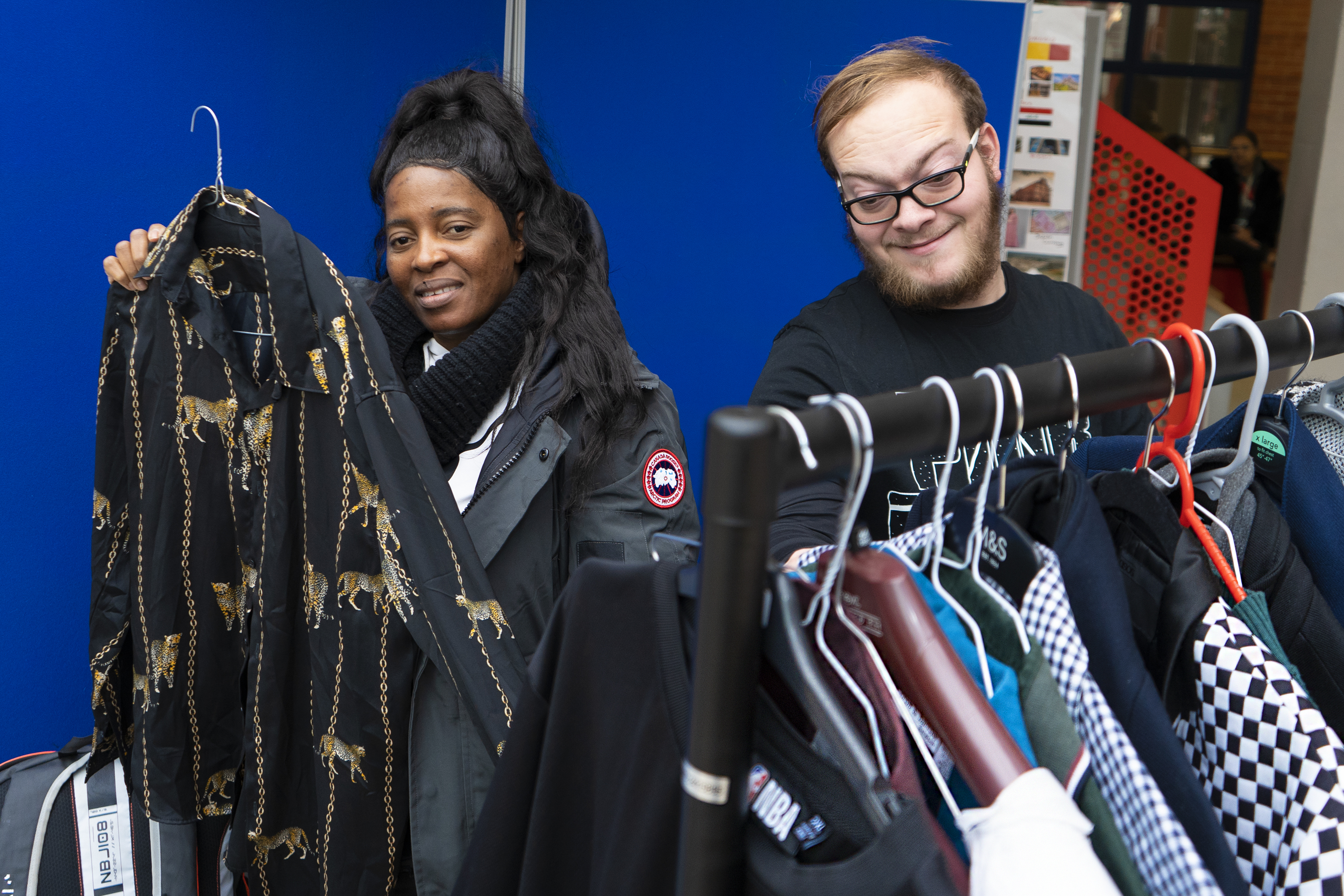 Not all the winners on the night were students. A special accolade was presented to long-serving Governor Charanjit Ajit Singh, who was awarded The Freedom of the College Award for her long-term contribution and dedication to our students, staff and the community. Charanjit will be retiring soon as a College Governor but she leaves behind a lasting legacy that has benefitted our entire College community.

The Principal of West Thames College, Tracy Aust, summed up the event by saying, "This was a fantastic evening and our students truly deserve their awards and the recognition for their hard work and incredible achievements."

Thank you to all the staff whose efforts made the ceremony an unforgettable celebration of our students. Pictures from the awards can be viewed below.