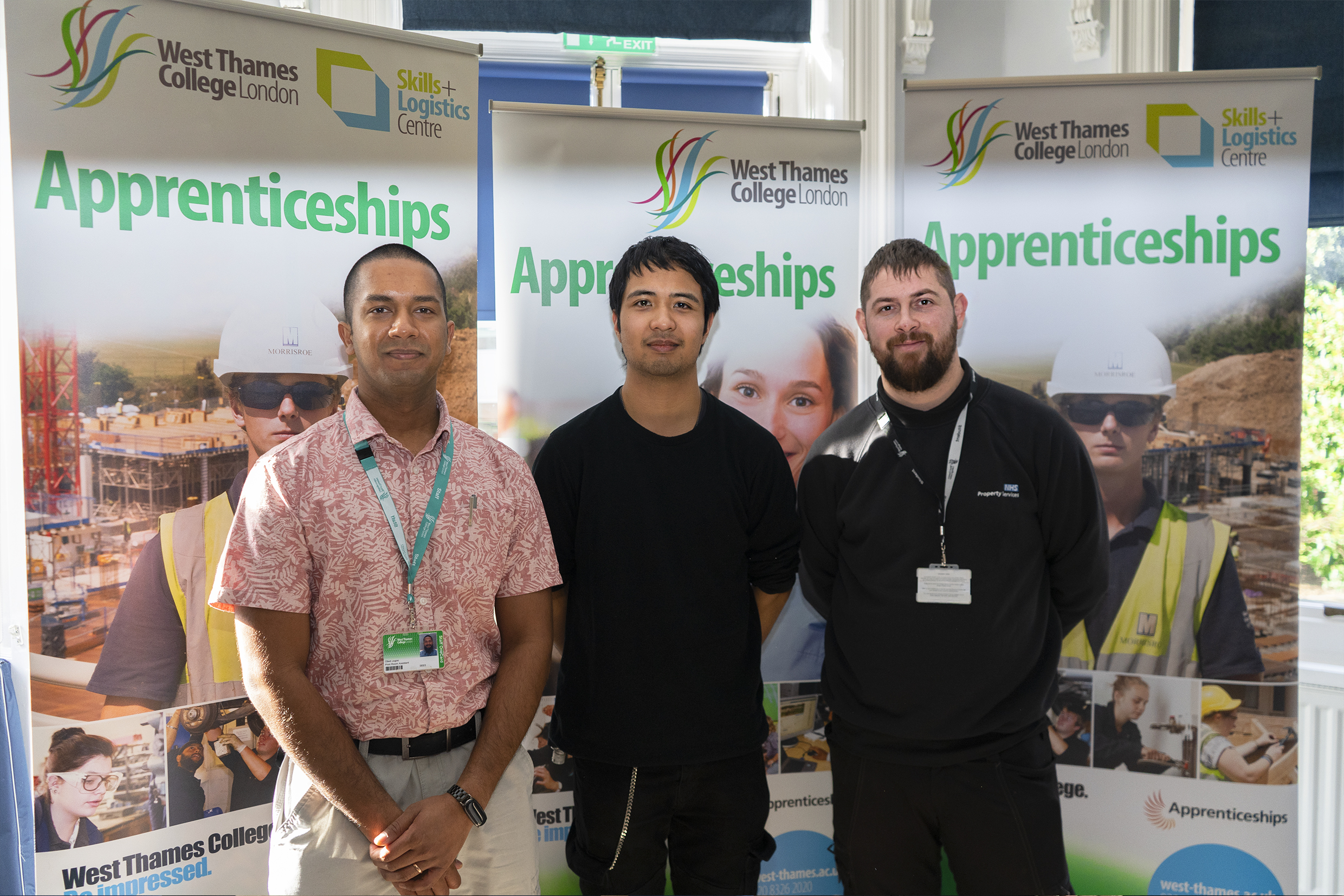 West Thames College recently held an Employer Network Event as part of our celebrations to commemorate National Apprenticeship Week 2023.
The event began with an opening key note from Principal and CEO, Tracy Aust, followed by video testimonials from apprentices which you can view here.

The digital testimonials then switched to a real-life Q&A with three former apprentices who talked about what inspired them to become apprentices and where this journey has taken them professionally and personally. Our apprentices who kindly shared their stories were:

· Samuel Jones, a current Level 3 Installation & Electrical Apprentice for the NHS.

· Obed Jugoo, a former Level 3 Customer Service Apprentice who now works for us at the College in our in-house Printing Department.

· Kyle Limbo, a former Level 3 IT Solutions Apprentice who works for Lanix, a fully managed 24/7 IT infrastructure support service.

Next to take the stage was our Apprenticeship Team who explained the apprenticeship recruitment process and talked about the advantages of using apprentices within your business.

Looking to become or hire an apprentice? Click here to find out more about how our dedicated Apprenticeships Team are on hand to help you unleash your potential.