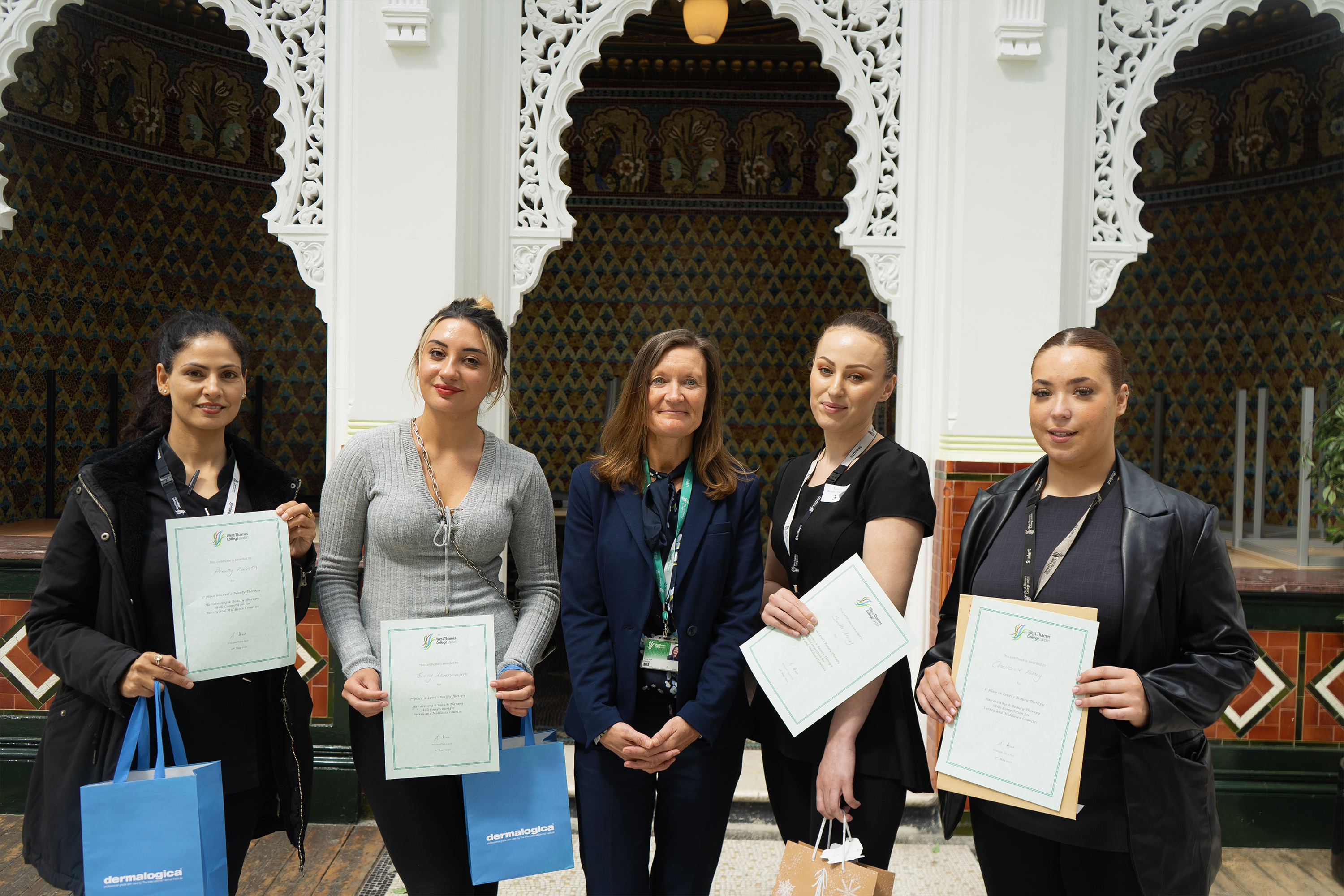 West Thames College hosted the Level 1-3 hair and beauty student competition for Surrey and Middlesex Counties on 17th May.
An event comprising of internal, Brooklands, and Nescot students who worked hard to impress two external professional judging panels (one for hair and one for beauty) on their flair & skills in hair, make-up and nail artistry.
Hair Judges
Anthony - Cacoon Hair & Beauty salon
Evan - Salon owner of Grade 1
Jack - Wonderful Life Hair
Sam - Milkshake hair
Beauty Judges
Tatjana - Luminis Beauty in Chiswick
Sophie - 4 Leisure recruitment
Fleur - Dermalogica
Katie - secret spa
Kyode - Hilton Syon Park spa
In addition to creating healthy competition, employer engagement, and building positive relationships with other local colleges. The event also provided a perfect chance for our talented students to be headhunted by local employers, helping them create future employment opportunities.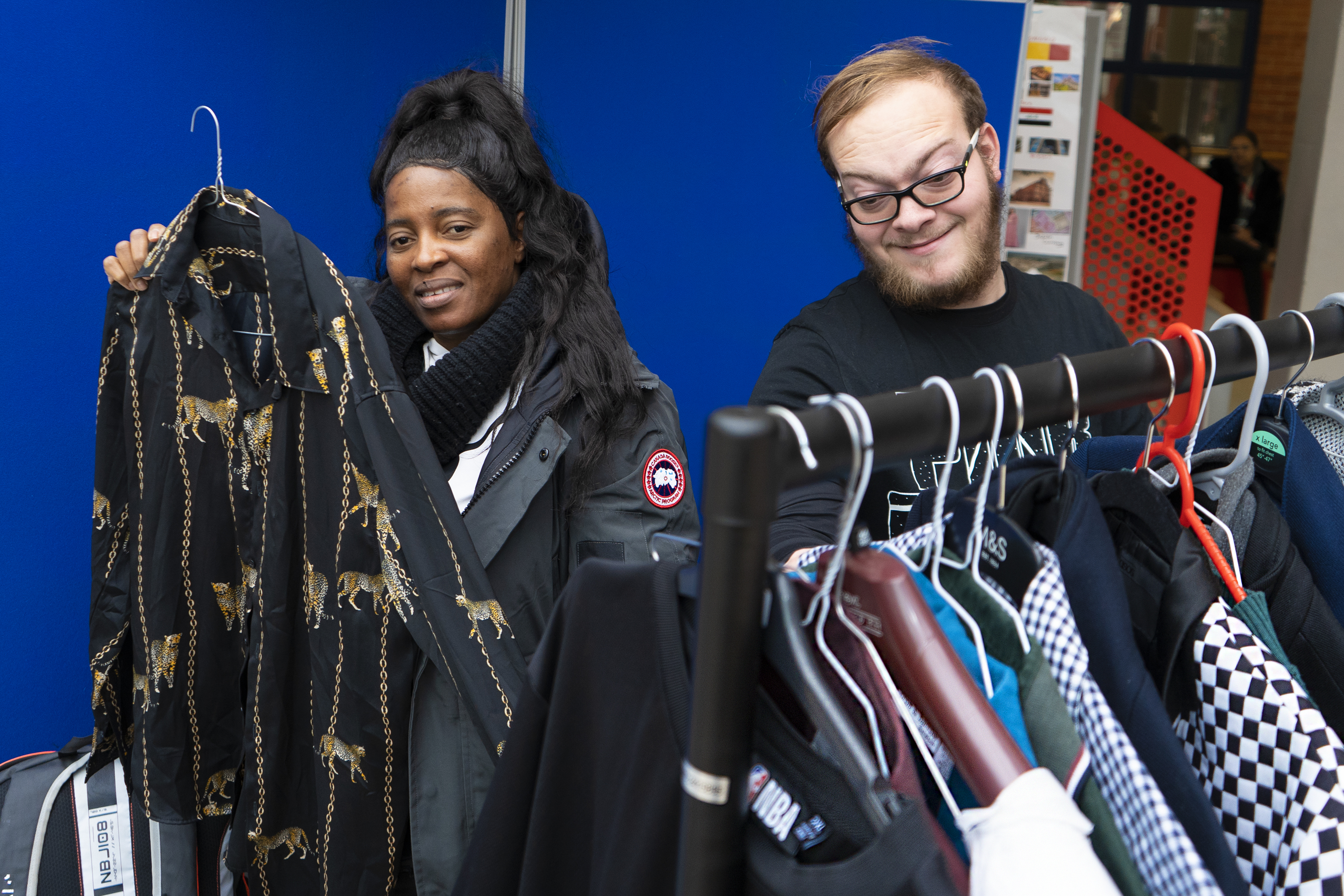 We are proud of all the students who took part and would like to give a special mention to some of the first-place winners.
Hair:
Level 1 - Renanta Paula
Level 2 – Luila Linnic
Level 3 – Maria Khan (Nescot college)
Beauty:
Level 1 – Saida Malaj
Level 2 – Preety Kainth
Level 3 - Chellouise Fahey
Lisa Charles - hair & beauty manager at Nescot "Huge thank you to West Thames College for fantastic hosting, all our students had a wonderful experience and felt so comfortable and welcomed which is a credit to you all. The whole experience was great for all of the learners and I would love for us to continue this partnership. It was great talking with your lecturers, as it's always interesting speaking with other colleges and sharing ideas"
Here's what some of our students had to say:
"I really enjoyed the competition, it was a great experience to do this with different colleges. There were so many different hairstyles created by the other students, I was truly inspired" Cyola Fernandes- level 2 Hair student

"This competition really showed me, the amount of effort and professionalism really needed to succeed and I was lucky enough to come first place. I really enjoyed this entire experience and would definitely encourage people in the beauty industry to take risk and really thrive with confidence when doing so" Chellouise Fahey -Level 3 Beauty student

"This competition showed me how to work calmly under pressure and under competition regulations. To my surprise one of the judges even offered me a job in Chiswick. Overall I'm very grateful for the experience" Emily Matranxhi – Level 2 Beauty Student
This successful event was organised by our own Kate McGill, Head of Hair & Beauty saying "It was a pleasure to host such a fantastic event for WTC staff and students along with Brooklands and Nescot. The day was a hive of excitement where all colleges came together to showcase and celebrate our exceptional students. The level of talent was simply astounding. Both staff and students thoroughly enjoyed the event and are looking forward to the next one"