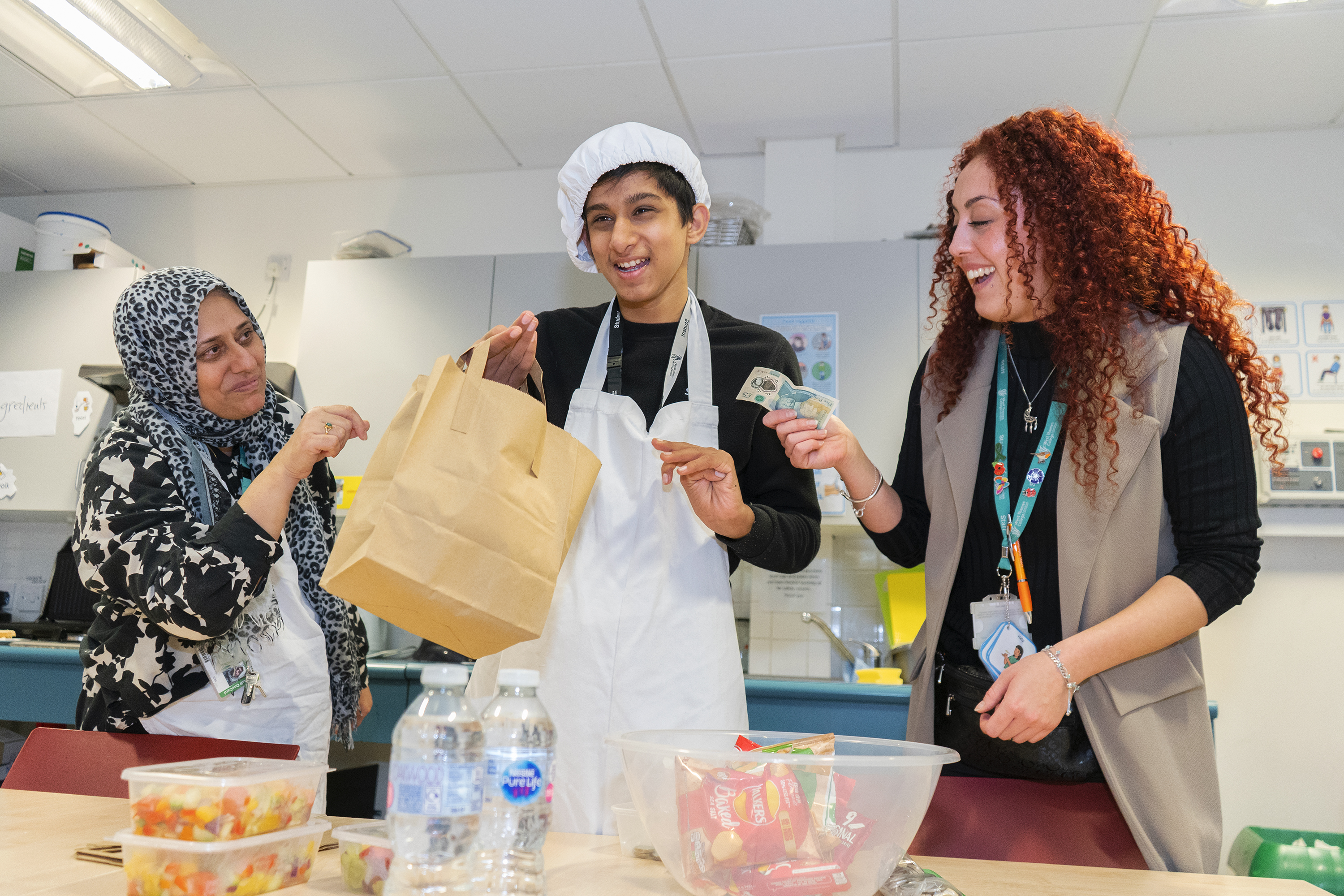 West Thames College celebrated its exceptional students at our annual Student Awards ceremony. These awards recognise students across our subject areas who have overcome challenges by going that extra mile in order to achieve success. They also reward those who have gone out of their way to help others succeed.
In attendance at the ceremony were the friends and families of our awards' winners as well as a number of local dignitaries including the Deputy Lieutenant (DL) of Greater London and Representative DL for the Borough of Hounslow: Rosi Prescott, Deputy Mayor of Hounslow: Councillor Harleen Atwal Hear, Hounslow Council Leader: Councillor Shantanu Rajawat, our MP for Brentford & Isleworth: Ruth Cadbury, our College Governors and former student Asim Chaudhary.

We had a range of employer partners – Dennis Williams, HSBC, Hyatt Place, Jelly, Mindful Education, Qlue, TOLL Logistics and West London Chambers of Commerce – support our Student Awards this year. Many employers were also there in person to present awards for the categories they generously sponsored. We thank them all for their ongoing support of the College.

The night started with perhaps one of the most well-known members of our alumni community taking to the stage, Asim Chaudhry. Asim was born in Hounslow and is an actor, writer and director as well as British comedian best known for co-creating the BAFTA Award winning 'People Just Do Nothing' (BBC) and been nominated for, and a recipient of, many national awards.

Students then proudly took the stage to collect their awards. Here is the complete list of winners (please click on the names to view their pictures):
The final three awards were given to the students who have given that little bit extra and also recognised for their efforts across the College. These awards were presented by the MP for Brentford & Isleworth, Ruth Cadbury, and the winners were:
The Contribution to the College Award
Vidya Ruth Fernandes

The Determination Award
Sarah Moursy

The Outstanding Academic Achievement Award
Nashwyl Pires

The event concluded with a rendition of 'I Gotta Feeling' which was wonderfully sung by our student, Lina Lahlimi.
Principal and CEO, Tracy Aust, said: Thank you to our wonderful staff and to the parents, friends and families of our students – your support throughout their studies has been key to their success. The biggest thanks of all goes to our students – well done and congratulations to everyone who won an award. To those who are leaving us, good luck for the future and whatever you decide to do, please stay in touch!

Thank you to all our staff and students who helped make this an amazing celebration. Pictures from the awards can be viewed below.