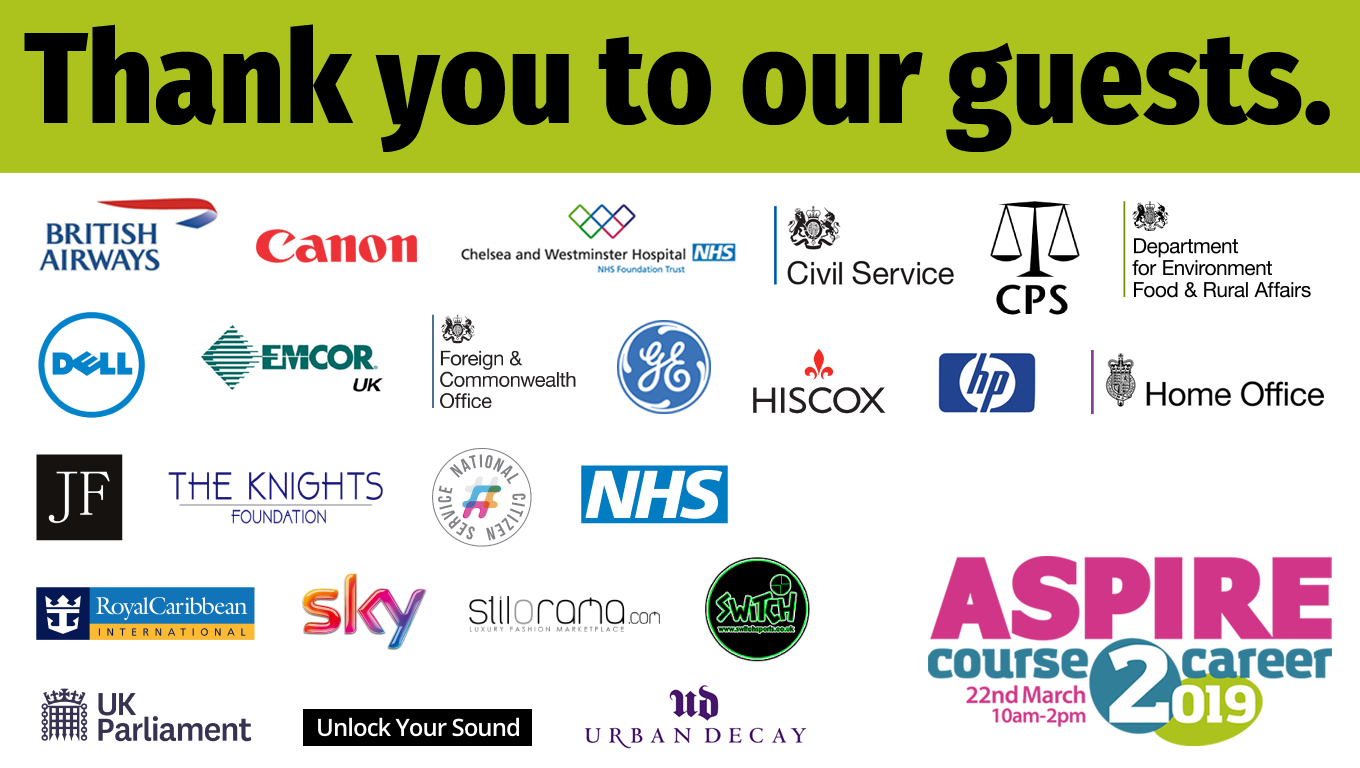 Taking you from course to career.
We'd like to thank all the companies who attended Aspire 2019 on Friday 22 March and made the event a great success!
Companies from a range of different sectors came and gave Knowledge Builder and Masterclass sessions to our students and students from local schools. Students were able to get an insight and find out what skills and qualifications are required to build a successful career in their chosen industry.
Industry professionals from over 25 different companies met over 700 students
across the various sessions throughout the day.
Through Aspire the college has been able to establish a relationship, and network with a wide range of companies, ensuring that our students have the skills they need to succeed in their career of choice once they graduate from the college.
Follow us across Facebook, Instagram and Twitter to keep up to date with the latest news events at the college.