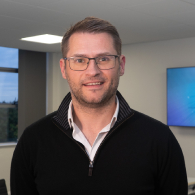 Chair of the Board since 15 October 2014 to 31 December 2022
Outside of the College, Simon is Senior Vice President of a U.S. based company specialising in immigration, security, identify management and government solutions. He leads the global aviation and managed services business.
Simon has been with the College for 8 years but has been involved in corporate governance, including as a Non-Executive Director, for over 15 years.
Working at Heathrow Airport as a member of the operations leadership team and it's through Heathrow he first got involved with the College. The College has developed a strong and lasting relationship with Heathrow, which is a major employer in the local area.
Simon became a Governor of the College for two reasons. Firstly, he wanted to give something back to the local community and secondly and most importantly he wanted to help future generations achieve their dreams and ambitions.
Simon likes skiing, travelling and fine wines. He spends a lot of time travelling for his job and loves to get to know a city or place through meeting locals.