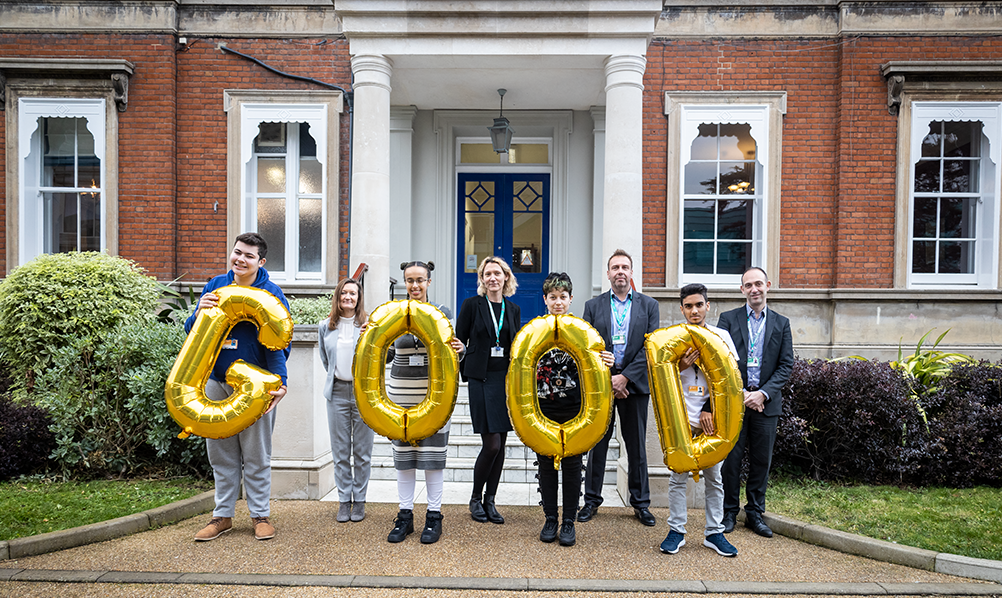 West Thames College is ending the year on a high. We are delighted to announce that we have been recognised with an Ofsted overall rating of Good with Outstanding features.
Ofsted visited West Thames College between 28 September -Fri 1st October 2021.
All areas of inspection which included Quality of Education, Leadership and Management, Personal Development, Provision for Learners with High Needs had a consistently Good rating with the exception of Behaviour and Attitudes which was rated Outstanding.
Principal Tracy Aust said: 'It's fantastic news for the College. Staff across the board, work really hard to ensure that all of our students benefit from high quality teaching, learning and assessment, in a supportive and safe place and one which provides our students with the skills they need to succeed and progress. To do this so effectively in the current climate is no mean feat! As a local College, we champion a diverse and highly inclusive environment, with respect for one another being paramount. We were therefore delighted to see this acknowledged by Ofsted. This inspection has been a long time coming and I am so incredibly proud of our staff, our students and our partners.'
Here are a few highlights from the Ofsted report:
Learner Satisfaction
'Learners find the college a welcoming and inclusive place in which to study. They overwhelmingly enjoy their learning. They benefit greatly from friendly and helpful teachers who challenge them appropriately. Teachers give learners useful one-to-one support if there is something they do not understand. As a result, learners are extremely satisfied with the education and training they receive.'
Employability
'Learners receive good support to help them find employment. For example, on study programmes, learners gain valuable remote work experience at an international airport. Learners on health and social care courses volunteer to work with the NHS. They speak with industry experts about the degree-level job opportunities available to them. On back-to-work courses for adults, learners improve their confidence sufficiently to apply for jobs in customer service roles. Consequently, a very high proportion of adults successfully get jobs or progress at work after the end of their course.'
Expectations
'Learners benefit from a secure, calm and orderly environment in which to learn. Leaders ensure that staff set consistently clear and very high expectations for learners' behaviour in the college. Learners therefore show exceptionally high levels of respectful behaviour to staff and their peers.'
Extra curricular
'Learners benefit from a broad range of extra-curricular activities in college, such as team sports, and drama and dance groups. Learners with SEND practise their singing and dancing skills during their lunchtime. Learners then put on a performance at the annual talent show. As a result, learners maintain positive attitudes, and gain wider social skills and confidence.'
If you would like to join one of the top 3 colleges in London, check out our January and Spring start courses