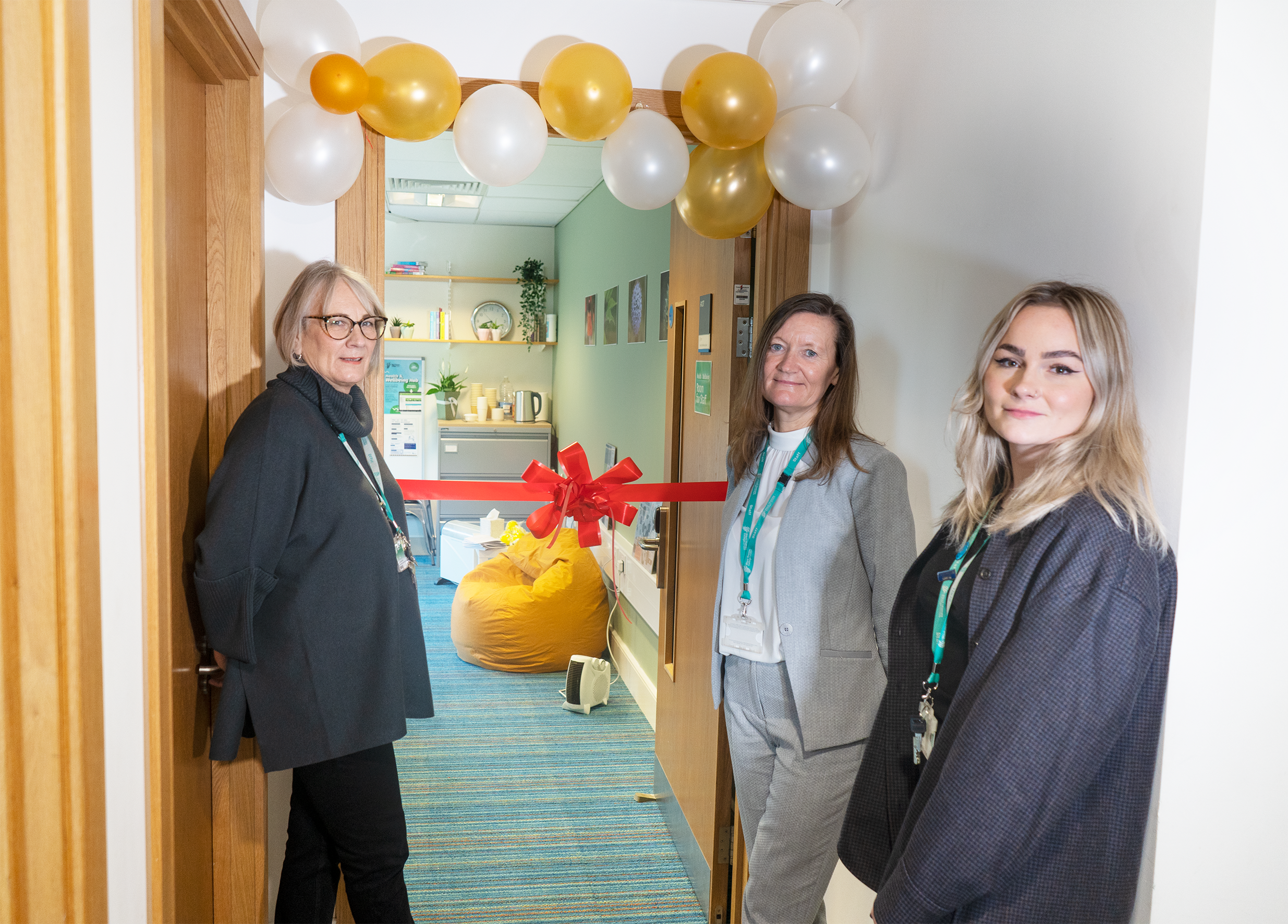 The West Thames College Health and Wellbeing Committee, successfully secured a Health and Wellbeing room for staff, which was officially opened to everyone last Friday in a ribbon cutting ceremony attended by Principal Tracy Aust.
The purpose of the wellbeing room is for staff who need to take some time out to de-stress, think, process and/or for some quiet reflection. It will also be used by the Health and Wellbeing Committee to run health & wellbeing events for staff, such as 'Let's Talk Menopause' and 'Time to Talk Day'.
Staff from various departments attended the ceremony where the Health and Wellbeing Committee had refreshments on hand for everyone.
It was a joint project as
Level 3 Painting and Decorating
students Mollie Simpson, Rachel Eagleton and Paulina Sabaliauskaite had come over from the Skills + Logistics Centre to help redecorate. They worked alongside the Health and Wellbeing Committee who furnished the room with new sofas, beanbags, books and plants and have transformed the space from a disused office into a tranquil space for staff.
'There have been requests for a physical space in a neutral location from staff across the board so opening this space officially to everyone is a big achievement and is just one of the things we are doing to invest in staff wellbeing' says Judith Summerfield who heads up the Committee.
This is part of the College's wellbeing month where we are introducing a number of offerings for staff and students.