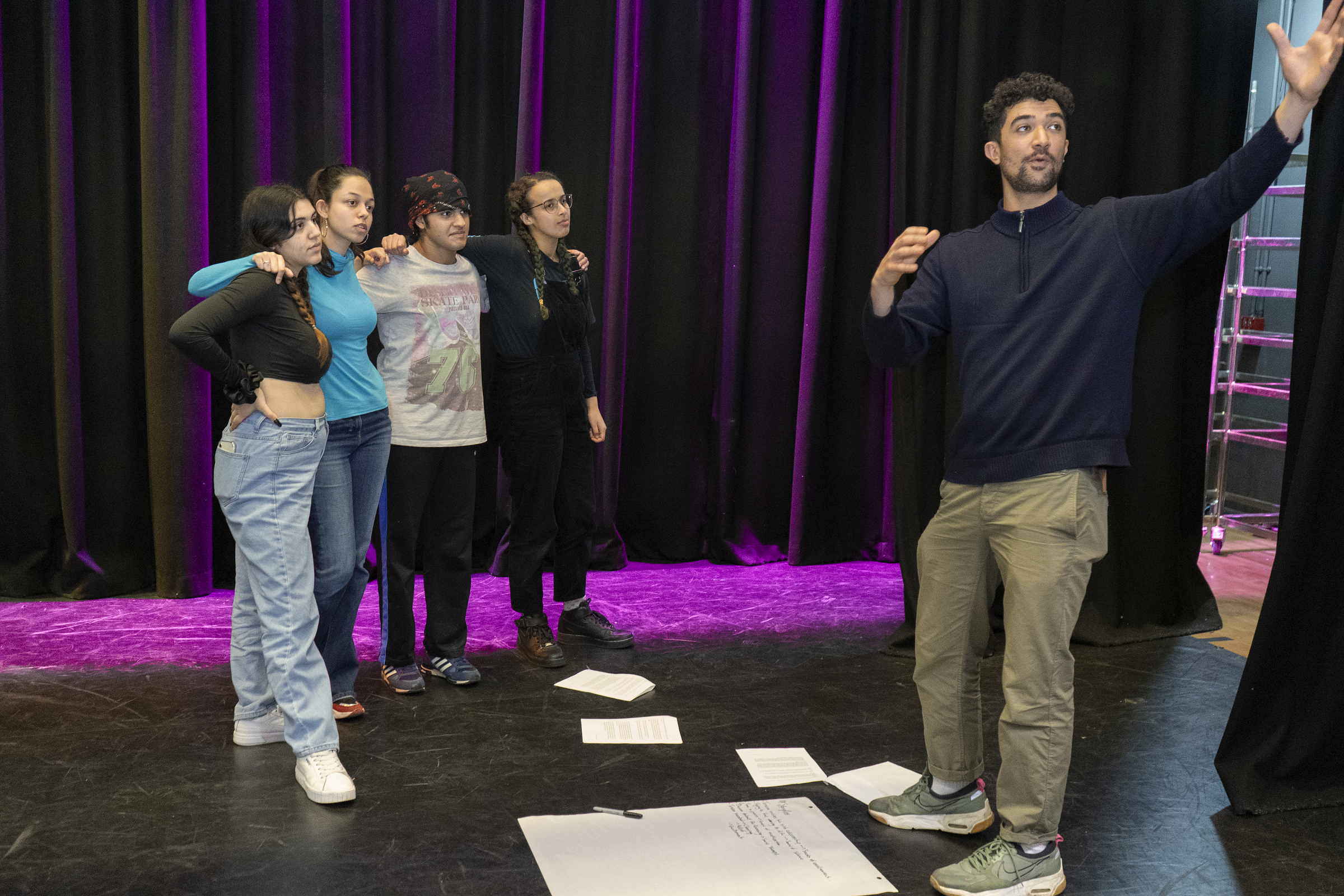 We had the pleasure of welcoming the Royal Central School of Speech and Drama on the 25th January here at West Thames College where a special workshop was held for our Level 3 Performing Arts students.
The workshops were an 'Introduction to Devising'- a playful approach which allows time to experiment with ideas first rather than being in a hurry to fix scenes and storylines. This encourages improvisation rather than discussion, creating a real chance for students to think outside the box.
The theme for one of the Roleplays was 'Londoners dragging a double-decker bus off an injured unicyclist'. Students were first asked to act without incorporating any sound, they were then asked to add some sound effects bringing the performance to life even further. In the final stage sentences were introduced. By creating a range of layers the students were able to explore the level of detail needed to create an in depth performance.
At West Thames, we continue to build strong partner links with organisations to enhance our student learning experience.
Learn more about our Performing Arts Courses..