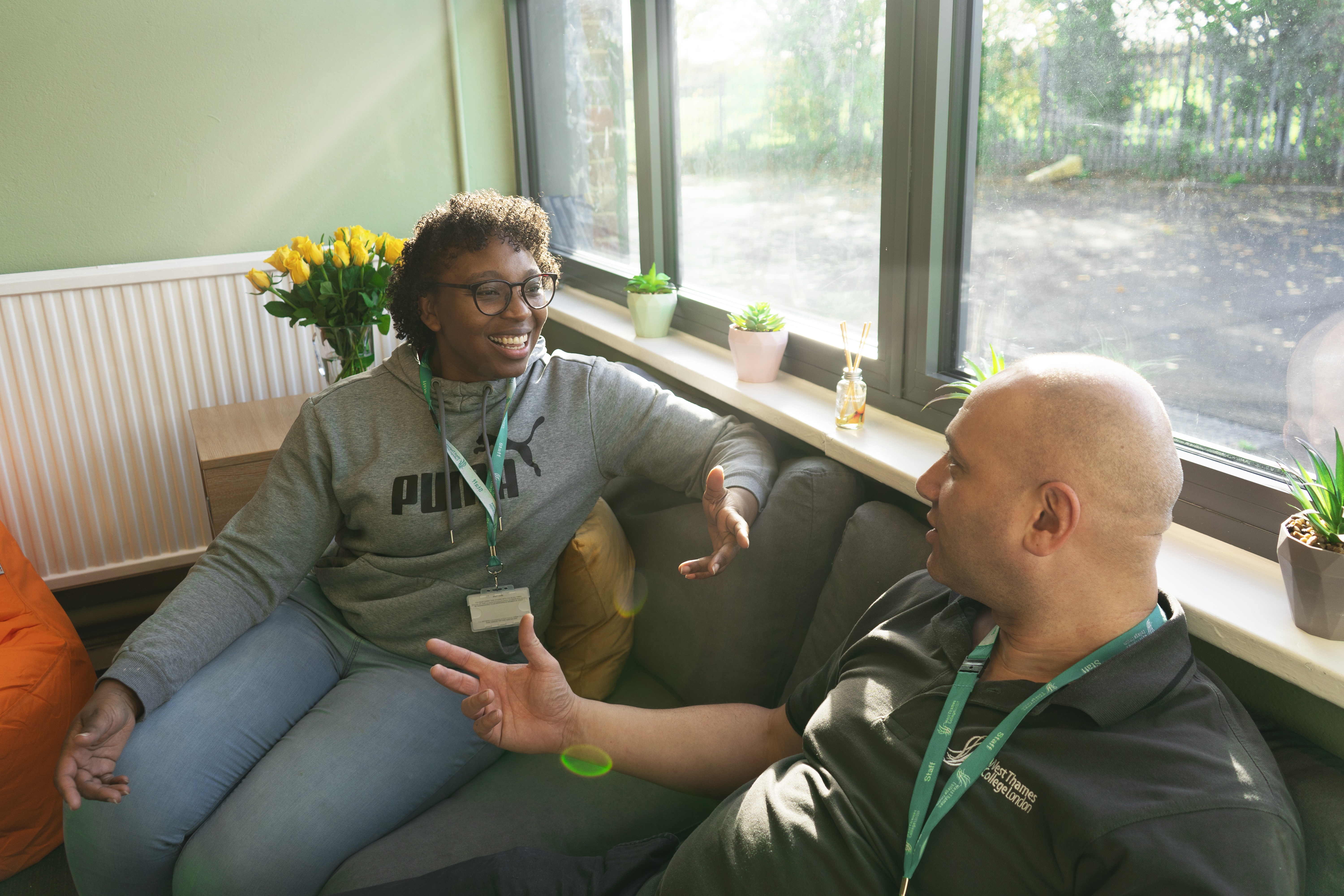 Our Health and Wellbeing Committee successfully launched their second Health and Wellbeing Room for staff following the creation of a similar facility at our Isleworth campus at the beginning of the year.
Officially opened in a gold-ribbon ceremony yesterday by Principal Tracy Aust, the wellbeing room offers staff at our Feltham campus an area where they can come and relax, process their thoughts, or just have some quiet time away from the hustle and bustle of work. The room will also be used by the Health and Wellbeing Committee to run dedicated events for staff such as 'Let's Talk Menopause' and 'Time to Talk Day'.

Special thanks go to our Level 2 Painting and Decorating students led by their teacher, David Bennet. Our students used their skills to completely transform the space and worked to meet the specific requirements set by the Committee. The finishing touches was furnishing the room with new sofas, beanbags, books, and plants. Together, they've transformed this disused office into a tranquil space for staff.

"There have been requests for a physical space in Feltham from staff across the board, so opening this space officially to everyone is a big achievement and is just one of the things we are doing to invest in staff wellbeing" said Judith Summerfield who heads up the Health and Wellbeing Committee.

Want to work at West Thames College? Please click here for our latest vacancies.