On Thursday 10 October 2019, West Thames College hosted the Our Hounslow event – celebrating social integration and Black History Month.
The Our Hounslow event was held in West Thames College's Endeavour theatre, featuring a panel of local MP's Ruth Cadbury, Seema Malhotra, Principal of West Thames College - Tracy Aust, Councillor Katherine Dunne, and Leader of the Council Steve Curran.
To start proceedings, Councillor Katherine Dunne introduced the panel and the structure of the event to a full house. The Principal of West Thames College Tracy Aust welcomed guests and students, and spoke about how West Thames College is celebrating Black History Month. Such as, promoting famous role models e.g. black athletes, poets, artists, and the highly anticipated Carnival event that happens every year on campus.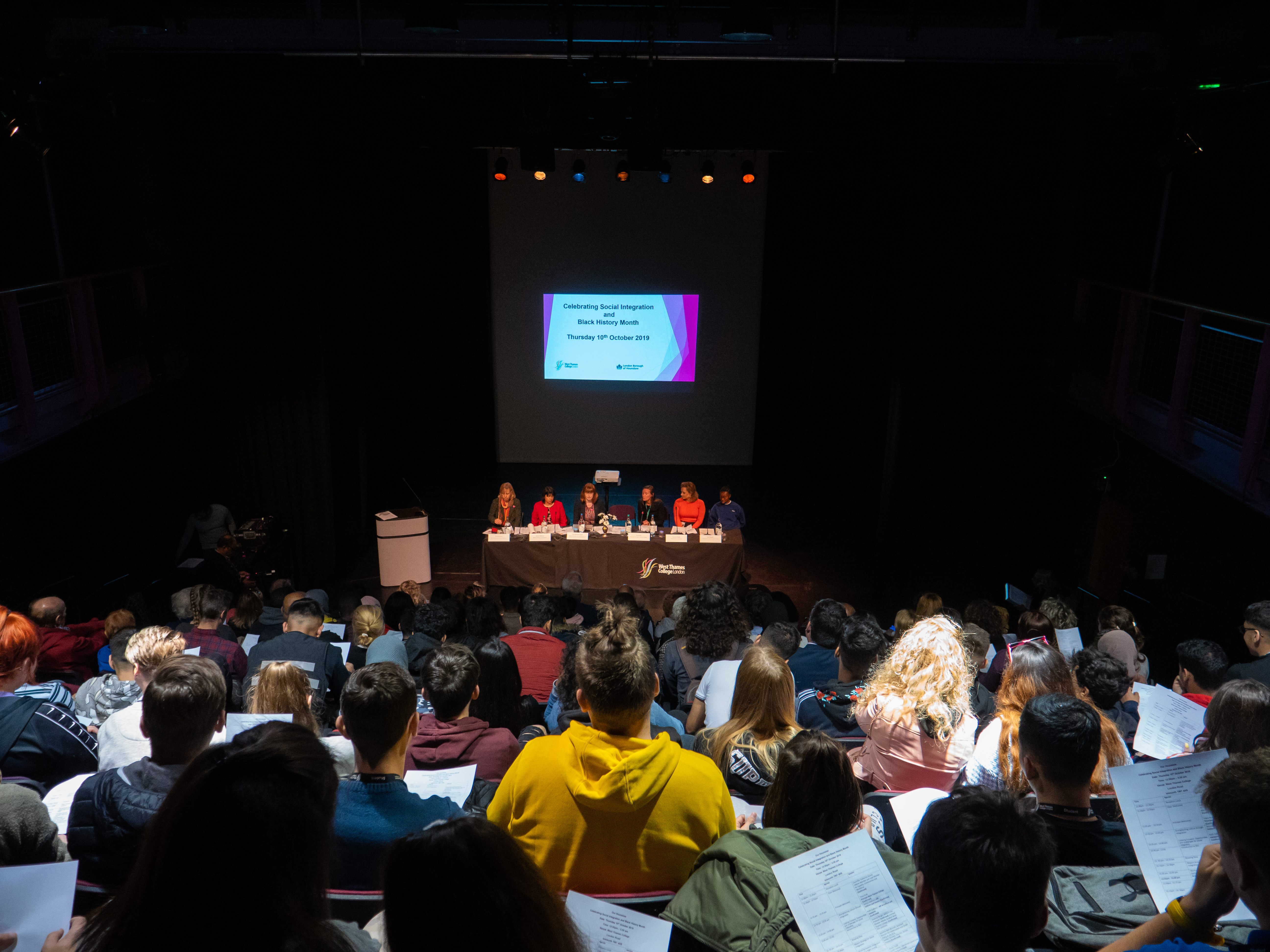 Following a warm welcome, local MPs spoke about strengthening culture and the opportunities and the challenges for social integration. Ruth Cadbury described Hounslow as "a community of communities with no overriding ethnicity. With such a diverse community, brings significant benefits in social and economic terms."

Seema Malhotra, spoke about "how we need to step outside the world we live in by learning about different values and beliefs to help society develop. We should be proud to learn from each other" akin to traditional British values.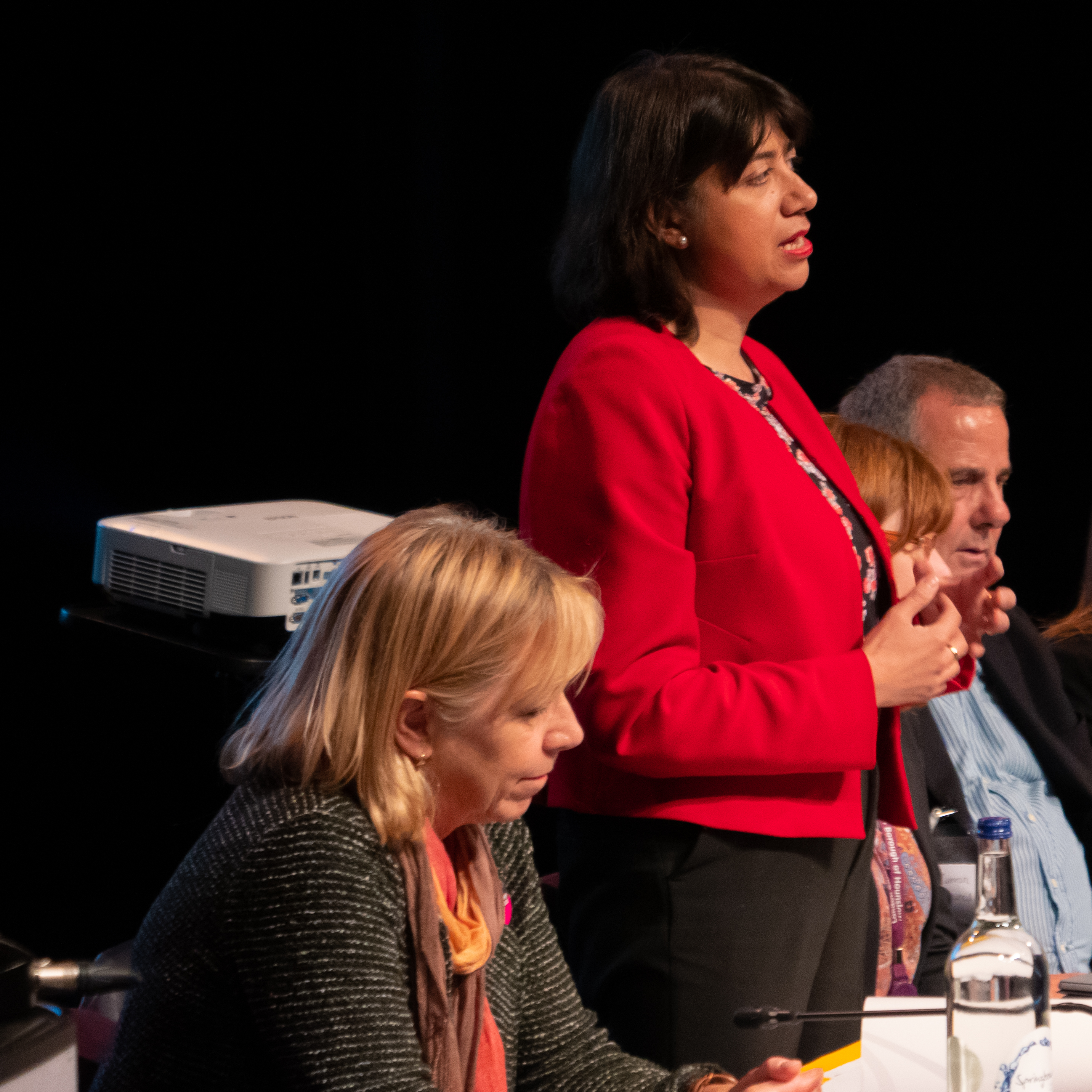 The next part of the event premiered four short films to highlight the wealth of diversity in Hounslow. Susanna Wright (NOSCO Film Producer) developed each film alongside working with West Thames College students. Seyi Oloyede, a level 3 Media West Thames College student, shared her experiences of the film development process and was grateful for how much she learned as being a producer.

Towards the end of the event, Garvin Snell a Youth Worker for Hanworth Community Centre, delivered a speech to make young adults think about the consequences of their actions. Garvin has featured on national TV about his viral self-defence video that teaches young adults to run away if confronted by a knife. His approach challenges the macho approach that has resulted in so many young people losing their life. Garvin ended his speech with a memorable poem to reinforce his message of no shame in running away.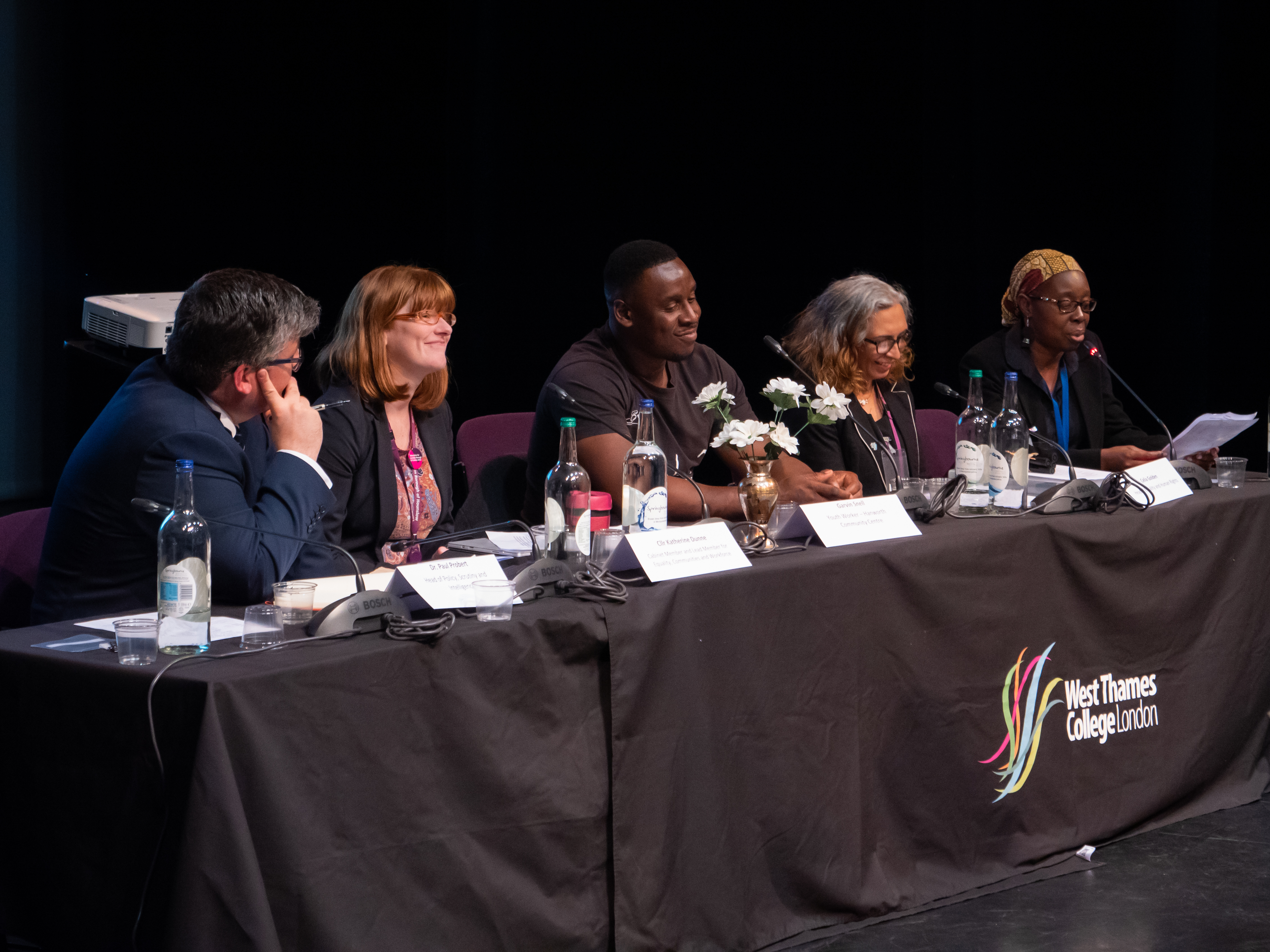 At West Thames College, we are proud to be a vibrant and diverse further & higher education provider committed to supporting students to enable them to start here and go far. For more information about our courses, please visit here: http://www.west-thames.ac.uk/courses