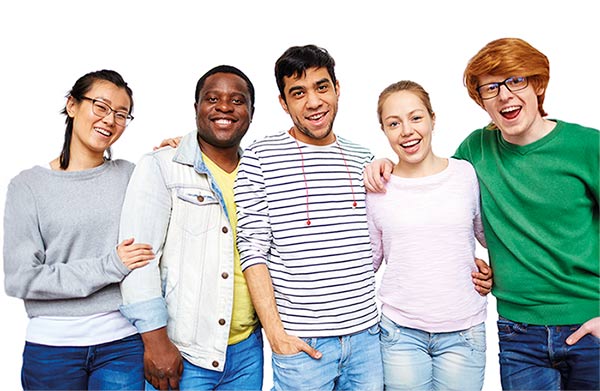 In January 2021 West Thames College partnered with Hounslow Job Centre Plus (JCP) to create a Youth Hub supporting the Government's economic recovery plan and Department of Work's objectives to help maximise off-flow into employment and reduce economic inactivity following the COVID-19 pandemic.

The Youth Hub, a service for residents of London Borough of Hounslow, aged between 18 and 24, enabled access to mentoring services, advice and guidance for employability support and mental health awareness, and helped to develop digital skills through the use of technology.
The expected outcomes were that young people would be able to return to full time education training or employment within a short period of time – a target of 50 claimants accessing the service was set for the project which ran from January-June 2021.
• The target of 50 claimants was met and exceeded by 212%.
• 106 claimants were seen by a next steps adviser and an action plan then training and/or support
• 58 claimants accessed training to enhance skills
• 59 claimants received ongoing support and mentoring
Due to the project's success, impact and outcomes the DWP have agreed to fund an additional year.
Steve Underwood was a student that came through the Youth Hub and was unsure of what he wanted to do in the future with all the skills he had gained through his studies. He really engaged with the college Careers Team to work through a career plan to help him reach his goals, and took on board the guidance given. Steve decided that the pre-employment training courses in Customer Service and Preparation to Work would help him focus and brush up his skills to then secure a job.
While on the course, Steve was a diligent, polite and focussed student who had a good work ethos and was extremely committed to the course with excellent attendance and punctuality. He completed and passed both courses well. Using these new skills and confidence, Steve applied and secured a full-time job.
Martina Greeves, Head of Careers & Work Placement at the college, said 'we are so proud of Steve and all of our students that participated in The Youth Hub, and subsequently secured a job. We can't wait to continue our partnership with JCP in 2022!'.