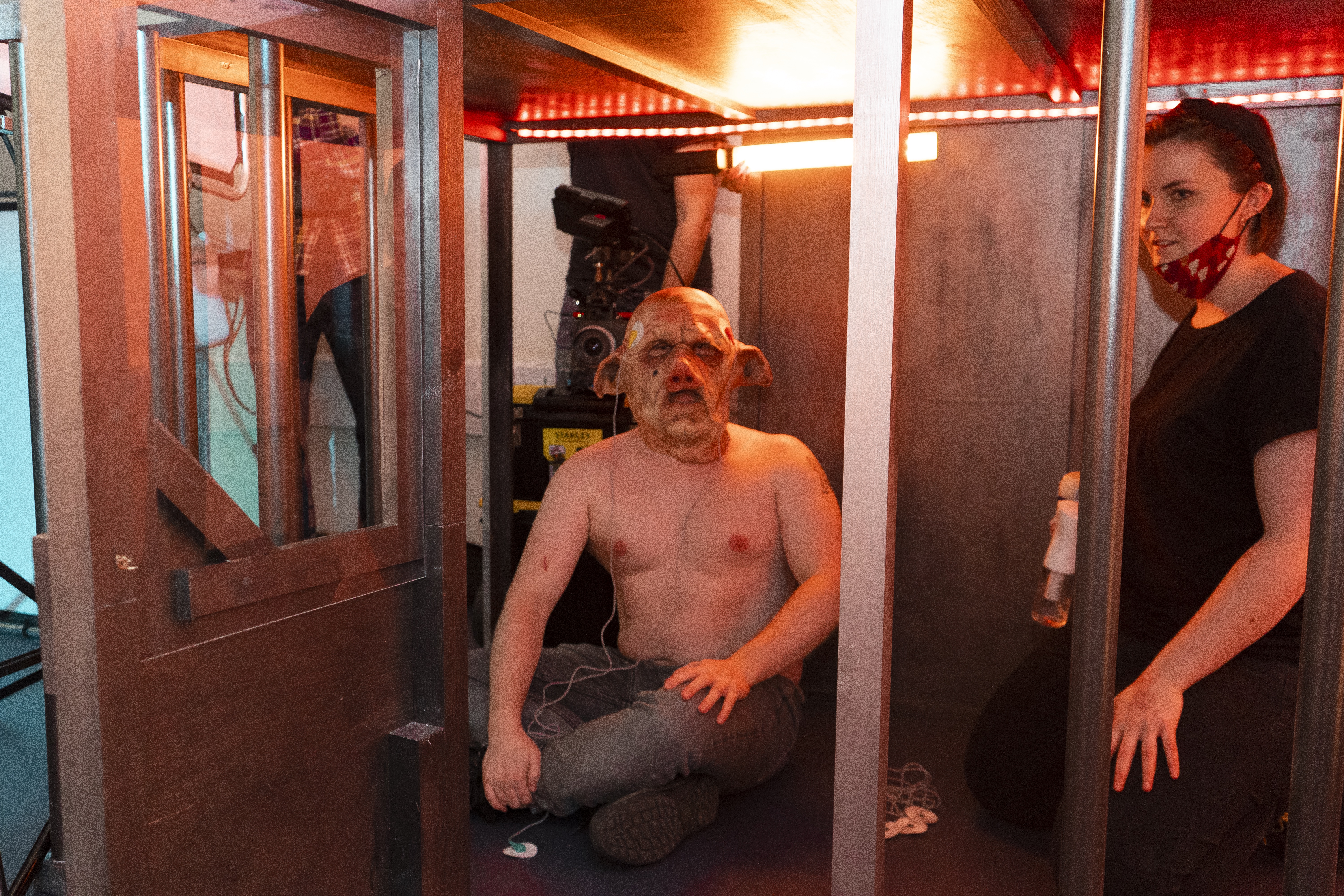 Former Media and Performing Arts student Simba Masaku, returned to West Thames this term to work with Media Production and Specialist Make-up students on his new movie O.I.N.K.
Born and raised in Hounslow, Simba Masaku is now a film director, actor, screenwriter and is already on his second film production. His first featured film, Hound, has already been snapped up by Amazon Prime. It is a violent thriller about an introverted alcoholic who seeks revenge on a local gang after they killed his best friend, his dog. The movie was also chosen to appear at London Comicon in 2017.
O.I.N.K, his latest project, is a short horror film showcasing an experiment gone horribly wrong within a massive corrupt corporation. The outcome being a biological beast being created in a lab which then escapes.
On the set of creating O.I.N.K, several students shadowed and assisted Simba, giving them an in-depth insight into what it takes to be behind the scenes within such a fast-paced artistic environment.
Current Creative Media Production student, Dylan Curtis Steward was asked by Director Simba to film and take stills for the social media account. Dylan stated that "working with Simba and the crew on O.I.N.K was phenomenal. To think that he was a student here at West Thames gives me hope for the future. The quality of production was insane, and the standard of work was even better. To work with like-minded people on set in a professional setting is a surreal experience that I am and will be forever grateful to Simba and West Thames for allowing me to have."

Simba has generously credited West Thames with some of his success and has been keen to give back saying, "I want to get as many students and local people on board as possible, because that's something that I would have liked to have access to growing up."Simba has spoken highly of his teachers saying "They have always supported and believed in my dreams, even after I left West Thames. They have continued to believe in me and for that I am grateful."