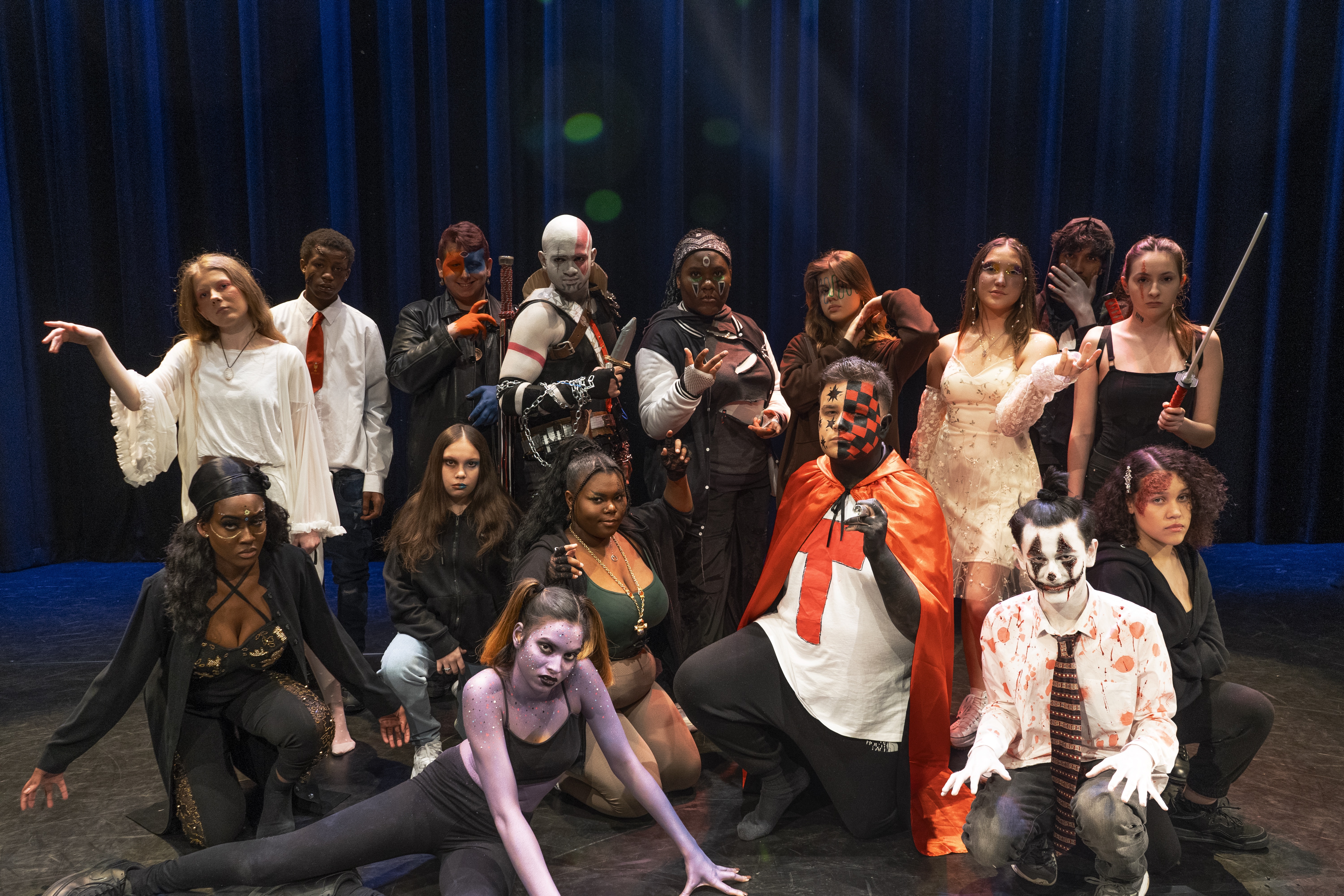 There was certainly magic in the air when our Level 3 Year 1 Performing Arts students collaborated with our H.E Specialist Make-Up studies group to present "Heros, Villains and Fantasy Characters". Lights, Sound and Choreography was shared with an enthusiastic and very full audience in our Endeavour Theatre in February 2022.
Our Performing Arts students developed the brief of creating "Super Heros, Villains and Fantasy Characters". By looking at the stimulus of Marvel Comics, DC Comics and films which focused on fantasy characters. Their creativity was unleashed, however, no one expected the weird and wonderful variety of characters that would emerge. Our Specialist Make-Up students began a dialogue with the Performing Arts students and their skill and creativity has taken the work to a new dimension. Both our performers and creative team embraced the challenge of creating the performance that would be something different and something very special.

This project was a true collaboration with our Performing Arts students gaining a real insight in to the work of the Specialist Make-Up industry. The make-up artists were also able to develop an understanding of how performers create and convey fantasy character work. Each character who performed on the night featured a unique make-up design and each character spoke about their unique Super Human Power. Some even demonstrated their powers

Tai Wadley who was the main liaison person between the Performing Arts students and the Make-Up students said, " The whole show was so fun to do and the performing arts students own ideas, for their characters, inspired my creativity I would love to do it again!"

Our previous students have gone on to appear in a huge variety of stage, film and television productions.