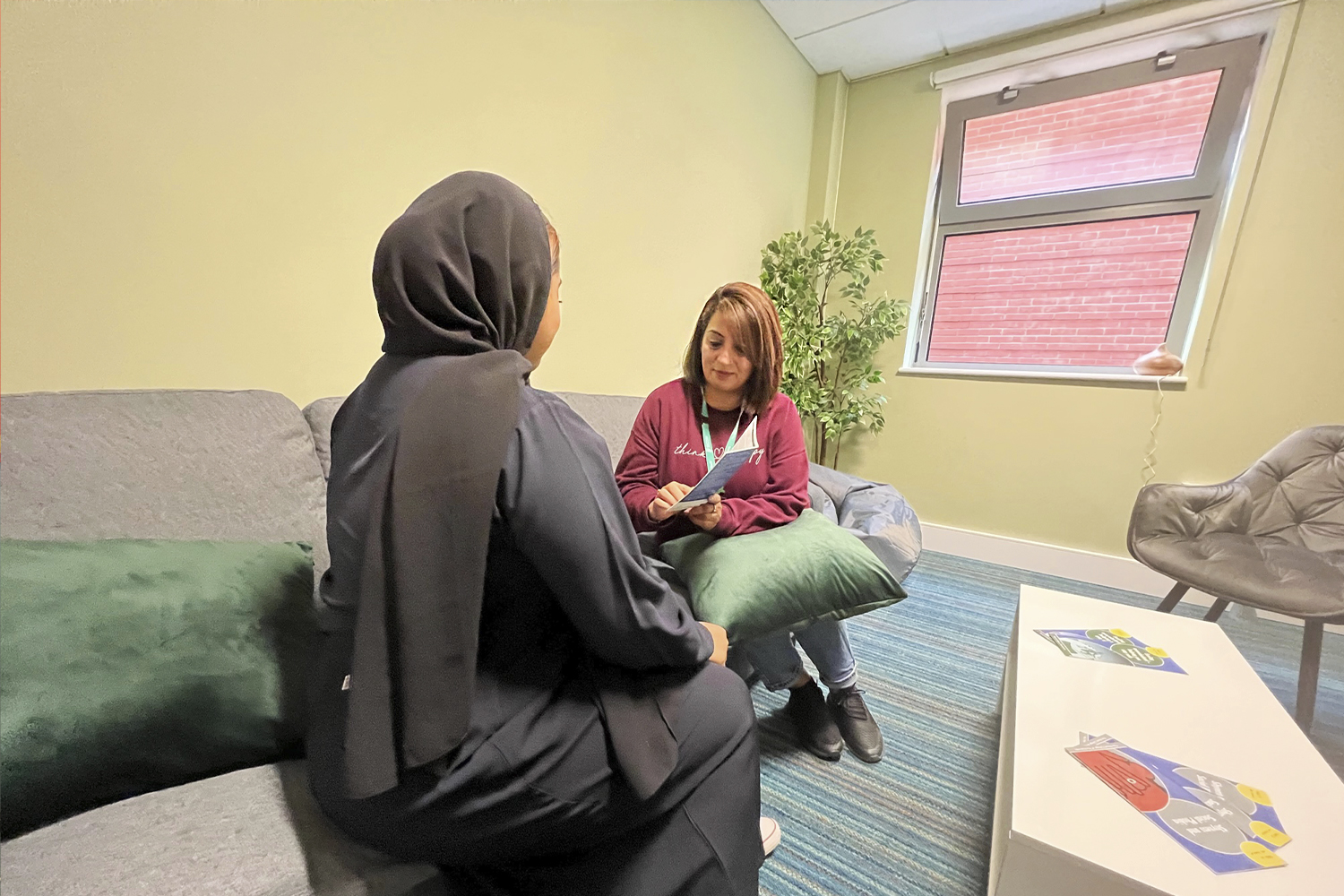 Our safeguarding and wellbeing room for students at the Isleworth campus has now opened.

The safeguarding and wellbeing room is a brand-new way to support students at our College. In this custom-designed, quiet and comfortable space, students can openly and privately talk to the safeguarding team about any issues they are facing.
The room, located near the common area, is designed to be a safe space. Any matters discussed between its walls will remain confidential. Additional materials, such as leaflets with information about alternative support, are also available.

At West Thames, mental health and wellbeing, as well as support for the needs of our neurodivergent students and staff are paramount. Following in the footsteps of our previous health and wellbeing initiatives, we also want to encourage our students to use this space to take a break if things get too overwhelming. Whether you are dealing with anxiety or just need some space, the space is available for you to use on request.

To use the room, please contact a member of the safeguarding team on campus.